Tellurian to begin construction of Driftwood LNG in April
U.S. LNG project developer Tellurian says it will start the construction of its Driftwood LNG export facility in April 2022.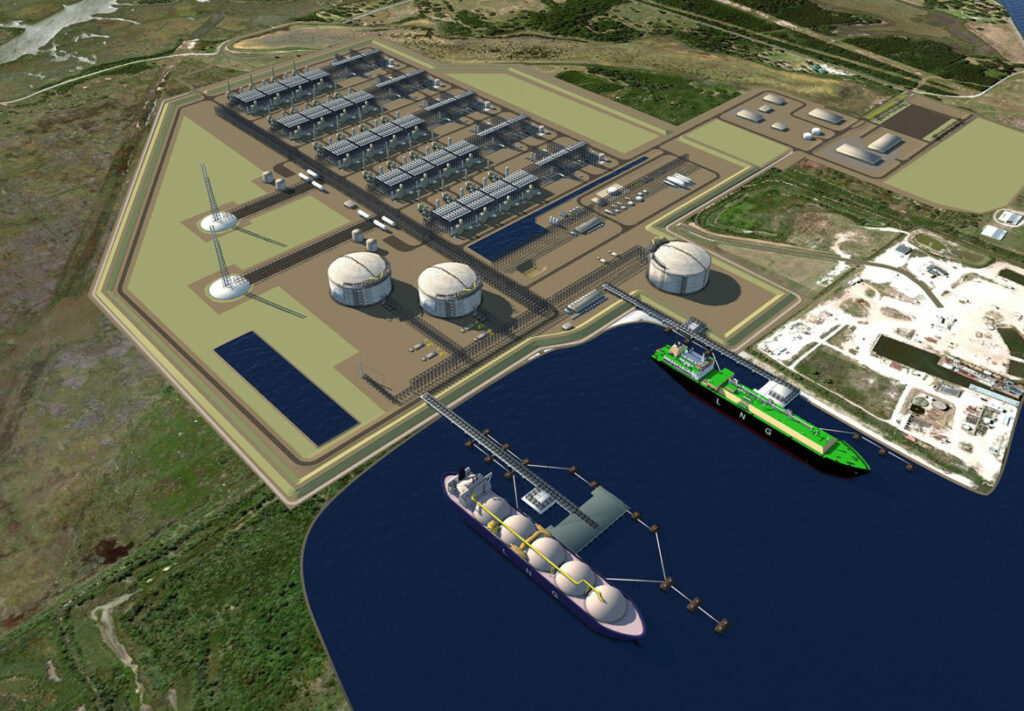 Tellurian is developing the $12 billion Driftwood LNG production and export terminal on the Calcasieu River, south of Lake Charles, Louisiana. Once complete, the terminal will be able to export up to 27.6 million tonnes of LNG per year.
So far, Driftwood has a $15.5 billion engineering, procurement, and construction contract with Bechtel that guarantees cost, performance, and schedule. It has received the most significant permits required for construction and operation, In addition, it has invested approximately $150 million, and has completed the purchase and lease of approximately 1,000 acres of real estate ensuring a construction site.
Tellurian co-founder Charif Souki says the construction of the Driftwood LNG will start in April this year and Bechtel will be on the site. The company has access to enough capital to ensure the first year's worth of construction, he added.
The company believes that the ten-year agreements with Gunvor, Vitol and Shell are enough to move forward on the two-plant first phase of the project. Each plant is expected to have up to four liquefaction trains. The deal specifically amounts to 9 million mtpa.
Platts reported that the company has previously said it would meet its project financing goals by the end of March. This was in line with its previous target. However, a week after Souki said bank talks may extend "a little bit longer."