TenneT and Damen HR: Flexibility is the new 9 to 5
Talent acquisition lead at TenneT Inge Vernooy-Klijbergs and Isabelle Huijgen, corporate recruiter at Damen, shared insider HR and recruitment insights and tips for the offshore energy industry today, 26 October, at the Offshore Energy Exhibition & Conference (OEEC).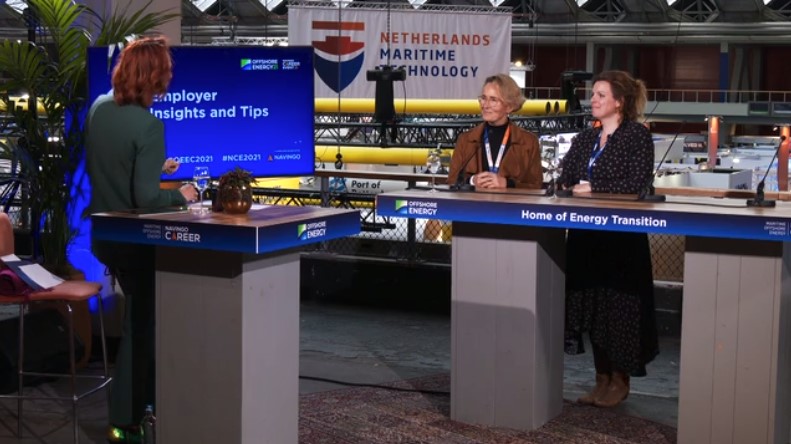 According to Vernooy-Klijbergs, the current status of recruitment processes includes almost everything being done online and social networks have taken the place of the standard CVs and cover letters, which are deemed as "old-fashioned".
The speakers believe that the industry is going towards a candidate-driven market, with flexibility replacing the 9 to 5 jobs.
Isabelle Huijgen states that dynamics are increasing after the coronavirus pandemic and many people are looking for new positions, especially after having to pause the look-out for a year and a half.