Tokyo Gas, Centrica, Shell pen Mozambique gas deals with Anadarko
Tokyo Gas and Centrica have signed agreements to buy gas from Anadarko-operated Mozambique LNG project firming up the non-binding heads of agreements signed in June 2018. In a separate statement on Tuesday, Anadarko said it had signed a similar deal with Shell.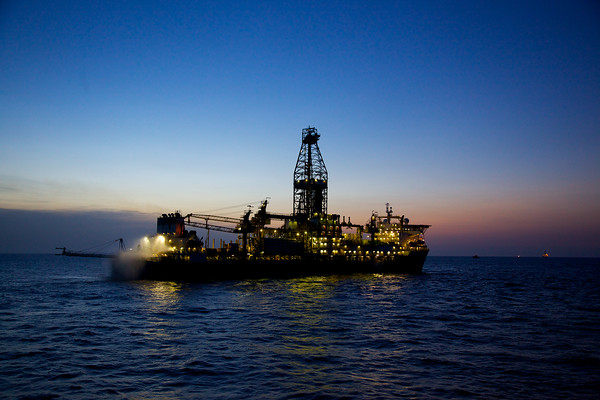 Tokyo Gas and Centrica have agreed to jointly purchase 2.6 million tonnes per year, delivered ex-ship from Mozambique LNG from the start-up of production until the early 2040s.
This agreement provides the project with key foundation customers which will support the final investment decision by the Mozambique Area 1 joint venture partners, targeted for the first half of 2019, Centrica said on Tuesday.
"This innovative joint procurement approach takes full advantage of Mozambique's central location between Europe and Asia, assisting both companies to access diverse markets and proactively manage demand fluctuations across regions with different market dynamics," Centrica added.
Anadarko-operates the Mozambique LNG project which will be Mozambique's first onshore LNG development. Fed by gas from the Golfinho/Atum fields located within Offshore Area 1, the project will initially consist of two LNG trains with the total nameplate capacity of 12.88 MTPA.
The Golfinho/Atum Project will also supply initial volumes of approximately 100 million cubic feet of natural gas per day (MMcf/d) (50 MMcf/d per train) for domestic use in Mozambique.
Takashi Uchida, Tokyo Gas's President, and CEO said: "We are very happy that our commitment as foundation customers will contribute to the positive final investment decision of Mozambique LNG targeting the first half of this year. This first-ever joint procurement between Tokyo Gas and Centrica is supported by the long-term mutual relationship to strive for flexible and innovative LNG transactions between the European and Asian markets.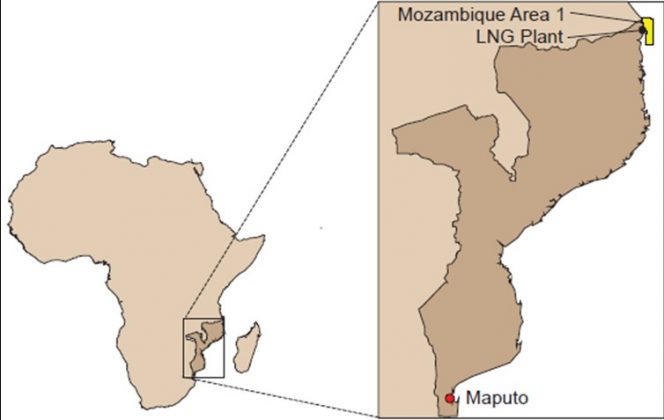 "This joint procurement represents the significant progress we are making towards securing the most competitive LNG. This year marks the 50th anniversary of when Tokyo Gas received Japan's first LNG cargo from Alaska in 1969. Tokyo Gas Group will continue to provide safe, reliable and clean energy for our customers through the continued challenges to secure competitive LNG."
Commenting on the SPA, Iain Conn, Centrica's Group Chief Executive said: "We are delighted to conclude this co-purchase agreement with Tokyo Gas which secures our place as long-term foundation buyers for the Mozambique LNG project. The deal deepens our strategic partnership with Tokyo Gas and provides a flexible LNG supply source able to serve the needs of our combined customer base. With strong energy marketing and trading capabilities we are ideally placed to work with Mozambique LNG and this agreement will complement our existing positions as we continue to develop this valuable growth area of our business."
Shell buys 2 MTPA
In a separate statement Tuesday, Anadarko said it signed a Sale and Purchase Agreement (SPA) with Shell International Trading Middle East Ltd. (Shell). The SPA is for 2 million tonnes of LNG per annum (MTPA) for a term of 13 years.
Mitch Ingram, Anadarko Executive Vice President, International, Deepwater & Exploration said: "We are very pleased to announce this SPA with Shell, which builds upon previously announced deals and takes our total long-term sales to more than 7.5 MTPA, with additional deals expected in the near future."
"With demand for LNG expected to grow worldwide in the middle of the next decade, Shell's strong global reputation in LNG, combined with Mozambique LNG's significant resource and favorable geographic location, create a unique opportunity to provide customers with a long-term, reliable supply of clean energy.
"Mozambique LNG is extremely pleased to have Shell onboard as a foundation customer, and the Shell deal adds to our growing list of high-quality customers demonstrating the excellent progress we are making toward our stated goal of taking a final investment decision during the first half of this year. We are confident that through this deal, LNG from Mozambique will find its way to a diverse number of markets across the globe."
Today's gas sales and purchase agreements come just days after Anadarko last Friday announced the signing of a gas sale and purchase agreement (SPA) with CNOOC Gas and Power Singapore Trading & Marketing Pte. Ltd. (CNOOC), for gas to be produced from its gas field offshore Mozambique. The SPA is for 1.5 million tonnes per annum (MTPA) for a term of 13 years.
Offshore Energy Today Staff