Anadarko sells Mozambique gas to CNOOC
U.S. oil and gas company Anadarko has signed a gas sale and purchase agreement (SPA) with CNOOC Gas and Power Singapore Trading & Marketing Pte. Ltd. (CNOOC), for gas to be produced from its gas field offshore Mozambique. The SPA is for 1.5 million tonnes per annum (MTPA) for a term of 13 years.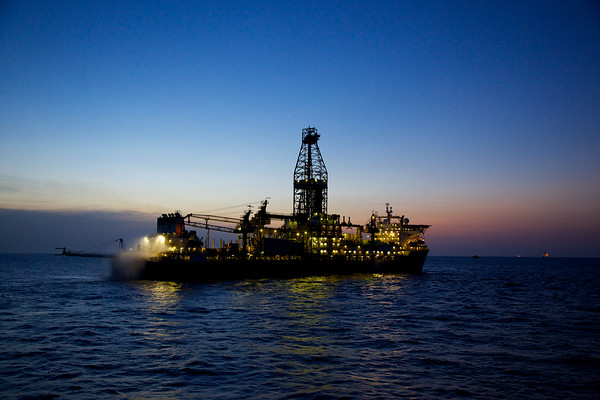 Mitch Ingram, Anadarko Executive Vice President, International, Deepwater & Exploration said: "We are pleased to announce this SPA with CNOOC, an important global energy player in one of the biggest and fastest growing LNG markets in the world."
"This deal gives China's largest LNG importer access to Mozambique LNG's world-class gas resources, which are strategically located off the East Coast of Africa, and will provide China with a clean source of energy for years to come.
Anadarko operates the Mozambique LNG project which will be Mozambique's first onshore LNG development. Fed by gas from the Golfinho/Atum fields located within Offshore Area 1, the project will initially consist of two LNG trains with the total nameplate capacity of 12.88 MTPA.
The Golfinho/Atum Project will also supply initial volumes of approximately 100 million cubic feet of natural gas per day (MMcf/d) (50 MMcf/d per train) for domestic use in Mozambique.
Ingram added: "Mozambique LNG is extremely pleased to have CNOOC onboard as one of our foundation customers," added Ingram. "This agreement adds to our growing list of customers in the Asia-Pacific region, demonstrating the excellent progress we are making toward our stated goal of taking a final investment decision during the first half of this year. We expect to announce further SPAs in the near future."
Anadarko Moçambique Área 1, Lda, a wholly owned subsidiary of Anadarko Petroleum Corporation, operates Offshore Area 1 with a 26.5-percent working interest. Co-venturers include ENH Rovuma Área Um, S.A. (15 percent), Mitsui E&P Mozambique Area1 Ltd. (20 percent), ONGC Videsh Ltd. (10 percent), Beas Rovuma Energy Mozambique Limited (10 percent), BPRL Ventures Mozambique B.V. (10 percent), and PTTEP Mozambique Area 1 Limited (8.5 percent).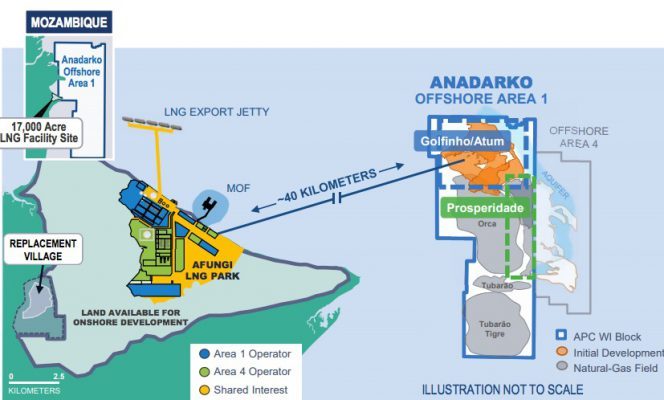 Anadarko in November selected a consortium consisting of TechnipFMC and Van Oord as the preferred tenderer for the engineering, procurement, construction, and installation (EPCI) of the offshore subsea system for its Mozambique LNG project.
Offshore Energy Today reported in late October that Anadarko had been waiting for the approval from the Government of Mozambique for the offshore contractor of the project.
Anadarko informed on November 28, that the selection of the EPCI consortium had been performed by Anadarko Mozambique Area 1, LTDA, a subsidiary of Anadarko, on behalf of the co-venturers in Mozambique's Offshore Area 1.
According to Anadarko's previous statements, the company expects to make a Final Investment Decision (FID) for the project in the first half of 2019.
Apart from the CNOOC deal announced today, Anadarko has so far entered into Mozambique gas sales agreements with, Tokyo Gas, Centrica, Tohoku, and EDF.
Offshore Energy Today Staff