Topaz Driller rig arrives in Cameroon for Etinde drilling
Vantage Drilling's Topaz Driller jack-up rig has arrived in Cameroon waters to work on the Etinde permit. The Etinde joint venture is operated by NewAge with Lukoil and Bowleven as the partners.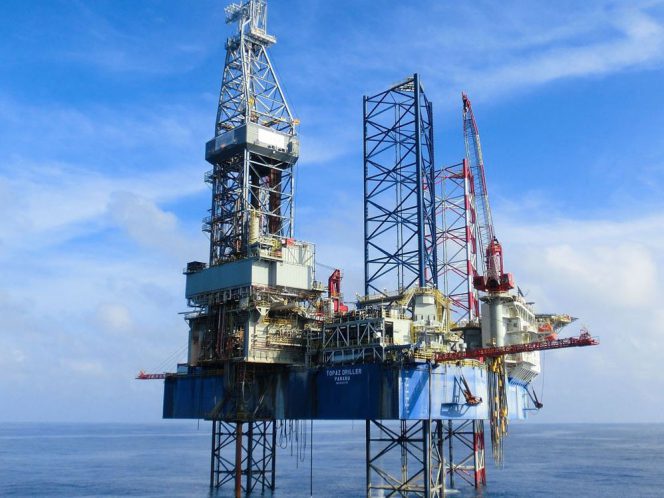 Bowleven said on Friday that the two-well appraisal drilling campaign on the Etinde asset would begin shortly with the IM-6 well expected to be spud at the end of May.
A carry with a nominal value of up to $40 million covers Bowleven's share of the drilling and testing programs' expenditure.
It is worth reminding that New Age contracted the Topaz Driller for 150 days back in February.
The first well, IM-6, will target the southern boundary of the Intra-Isongo Marine gas condensate field discovered by the IM-5 well in 2015.
The primary objective is to firm-up the volume of petroleum resources in the field. The Gross Contingent Resources, on a P50 (2C) basis of the various fields, have been determined at around 0.9 tcf of gas with circa 95 million bbls of condensate (100 % basis). The IM-6 well is targeting an additional 0.7 tcf of gas in place on a 2C basis.
The IM-6 has a secondary target of clipping the geographical edge of stratigraphically higher and lower sand packages that look to be similar to the existing Intra-Isongo discovery. The chance of success of the IM-6 well has been assessed as circa 50%.
The IM-7 well will target the main body of both these additional sand packages and has the potential to add a further 1.3 tcf of gas in place (on a 2C basis) to the overall resources. The entire drilling program is expected to complete in December 2018.
The joint venture partners have previously agreed that a commercially viable FLNG scheme with a domestic gas offtake could present a credible forward development plan.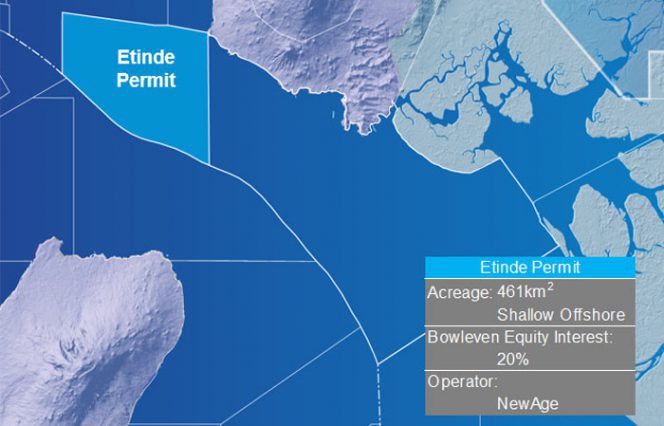 Offshore Energy Today Staff