Total joins Novatek in $25.5B Arctic LNG 2 project
France's Total has agreed to acquire a ten percent stake in Novatek's LNG project to be developed using offshore platforms in northern West Siberia, Russia.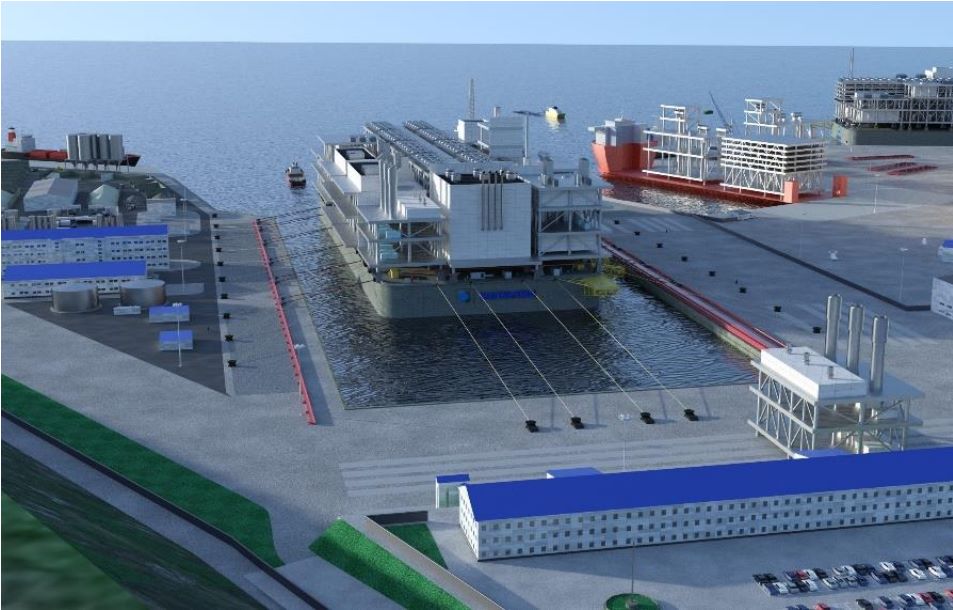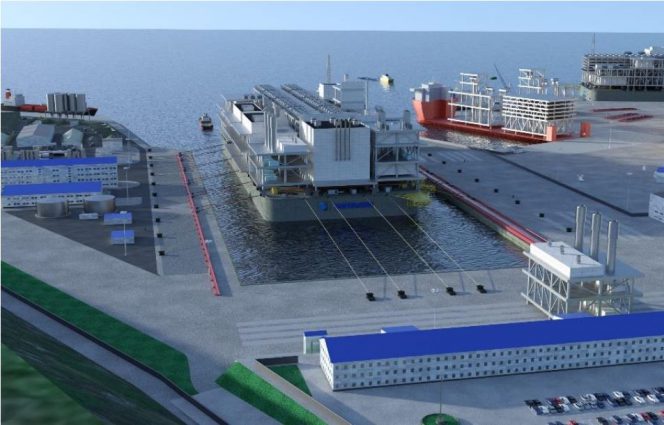 The binding documents on the Arctic LNG 2 project agreement weres signed on Thursday, at the Saint Petersburg International Economic Forum, by Novatek's Chairman Leonid Mikhelson and Total's CEO Patrick Pouyanné signed a binding agreement on the terms to enter the Arctic LNG 2 project.
The tow company heads signed the agreement in the presence of the President of Russia Vladimir Putin and the President of France Emmanuel Macron.
The agreement provides for the acquisition by TOTAL of a 10% participation interest in the project as well as the right to acquire additionally up to 5% in case NOVATEK decides to decrease its participation interest in the project below the currently planned 60%.
Project value – $25.5 billion
According to a statement by Novatek, the transaction will be closed no later than March 31, 2019. Novatek has said that the value of the Arctic LNG 2 project is $25.5 billion.
The Arctic LNG 2 project envisages the construction of three LNG trains at 6.6 million tons per annum each, or 535,000 barrels of oil equivalent per day, using gravity-based structure (GBS) offshore platforms in the Ob Bay. The platforms will be built at LNG construction center in Murmansk.
The project will be fed by gas from the Utrenneye field located at the Gydan Peninsula in Russia. As of 31 December 2017, the Utrenneye field's reserves under the Russian reserve classification totaled 1,582 billion cubic meters of natural gas and 65 million tons of liquids.
Leonid Mikhelson NOVATEK's Chairman of the Management Board said: "Total is one of the leading global LNG players and a valued partner of Novatek with a long and successful track record of mutually beneficial cooperation. We welcome their participation in our Arctic LNG 2 project."
"Our prolific hydrocarbon resource base in the Yamal and Gydan peninsulas offers an unparalleled opportunity to participate in scalable LNG projects that will offer competitively priced LNG to key consuming markets. The entry of such a professional partner to Arctic LNG 2 already at an early stage confirms outstanding economic attractiveness and huge perspectives of LNG projects on the Yamal and Gydan peninsulas."
Patrick Pouyanné, Chairman and CEO of Total said: "Total is delighted to be part of this new world-class LNG project alongside its partner Novatek, leveraging the positive experience acquired in the successful Yamal LNG project. This project fits into our strategic partnership with Novatek and also with our sustained commitment to contribute to developing the vast gas resources in Russia's far north which will primarily be destined for the strongly growing Asian market. Arctic LNG 2 will contribute to our strategy of growth in LNG by developing competitive projects based on giant low costs resources."
Similar to Yamal LNG, Arctic LNG 2 production will be delivered to international markets by a fleet of ice-class LNG carriers that will be able to use the Northern Sea Route for cargoes destined for Asia.
FID in 2019
Novatek is planning to make a final investment decision for the project in 2019, with plans to start up the first train by end 2023.
In a statement this week, before the singing with Total took place, Woodmac's Kateryna Filippenko, senior research analyst, Russia upstream oil and gas, said: "Few would bet against Novatek after the company defied all expectations to deliver Yamal LNG on time and on budget. But what does it need to do to make FID in 2019 a reality?
"The key outstanding milestones are technical and commercial. Can Novatek attract strong partners to facilitate financing and marketing? And with the aim to maximize local content, will the company be able to convince investors about Russian suppliers' ability to deliver?"
Filippenko added: "As for state support, we believe it has already been secured, and the government is expected to provide all necessary assistance ahead of FID. Our current valuation shows that project economics are also not a hurdle – the project provides a healthy return.
"Arctic LNG-2's FID is achievable in 2019 if the technical and commercial unknowns are addressed.
"Even if some partnering and marketing arrangements are not finalized, we think Novatek will pull out all the stops to achieve FID in 2019," she said.
[mappress mapid="3082″]
Offshore Energy Today Staff