Total looking to buy Anadarko's African assets from Oxy for $8.8 billion
French oil company Total has reached a binding agreement with Occidental to acquire Anadarko's assets in Africa (Algeria, Ghana, Mozambique, South Africa) for a consideration of $8.8 billion in the event of a successful completion of Occidental's ongoing bid for Anadarko.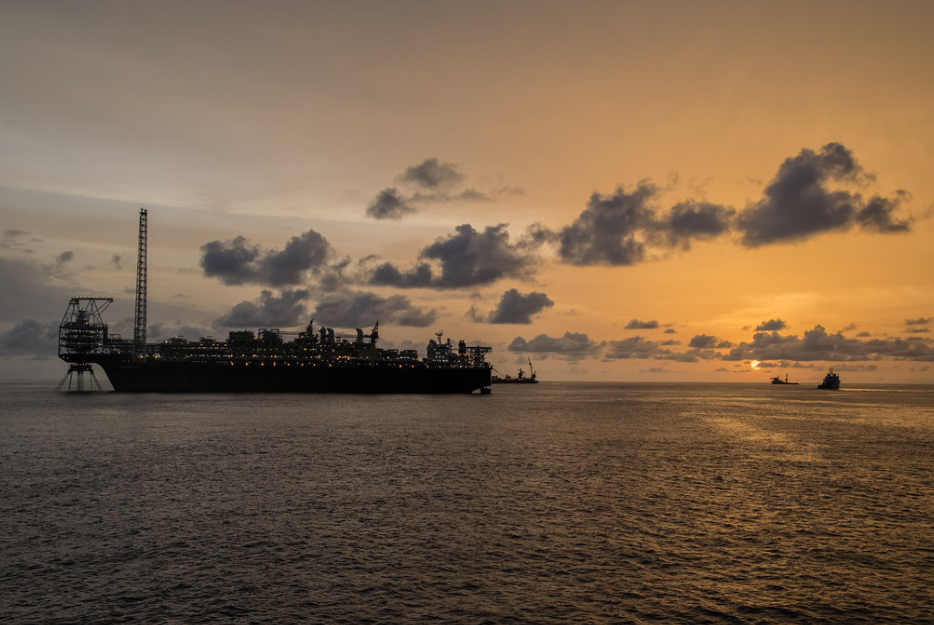 To remind, following Chevron's move to buy all of the outstanding shares of Anadarko in a stock and cash transaction valued at $33 billion, or $65 per share, Occidental also entered the race to buy Anadarko.
Subject to Occidental's entering into and completing its proposed acquisition of rival Anadarko, billionaire Warren Buffett's company Berkshire Hathaway has committed to invest $10 billion in Occidental Petroleum.
Announcing the agreement with Occidental to buy Anadarko's African assets, Total said on Sunday that the transaction was contingent upon Occidental entering into and completing its proposed acquisition of Anadarko and to approval by the relevant authorities and is expected to close in 2020.
The assets to be acquired include:
Algeria – 24.5% participating interest and operatorship of blocks 404a and 208 (Hassi Berkine, Ourhoud and El Merk fields) in the Berkine basin in which Total already owns 12.25%. These fields represented a gross production of 320 kboe/d in 2018.
Ghana – 27% participating interest in the Jubilee field and 19% participating interest in the TEN fields. These fields represented a gross production of 143 kb/d in 2018,
Mozambique – 26.5% participating interest and operatorship in Area 1 where a 12.8 million tonne per year LNG project is largely derisked and close to sanction. Area 1 contains more than 60 Tcf of gas resources, of which 18 Tcf will be developed with the first two train project which is expected to come into production by 2024,
South Africa – exploration licences, close to Total's recent Brulpadda discovery.
Overall, these assets represent around 1.2 billion boe of 2P reserves, of which 70% is gas, plus 2 billion boe of long term natural gas resources in Mozambique. 2018 equity production was 96 kboe/d and is expected to grow to around 160 kboe/d by 2025.
Patrick Pouyanne, Chairman and CEO commented on the announcement: "If completed, the acquisition of Anadarko by Occidental offers us the opportunity to acquire a world class portfolio of assets in Africa, further enhancing our position as the leading IOC on the continent.
"We have said consistently that our M&A activities will add value by playing to our strengths and focusing on upgrading our portfolio. This is exactly what we would do here. We would be able to leverage our expertise in LNG by operating a major project in Mozambique and in Deepwater in Ghana and we would become operator of major Algerian oil assets where we are already a partner.
"We would also be able to generate value through adding volumes to our growing LNG portfolio where we are already the 2nd largest private player. We have demonstrated the success of this strategy through the recent acquisitions of Maersk Oil."
"Total is committed to execute smoothly this transaction, should Occidental be successful in its offer to acquire Anadarko. The proposed transaction is a win/win for Total and Occidental. Total would get access to around over 3 billion boe of resources and Occidental would be able to strengthen its post completion balance sheet by monetizing immediately the international assets of Anadarko."
Fast-tracking Oxy's divestiture plan
In a separate statement on Sunday, Occidental said that the proceeds of the sale of these non-strategic assets to Total covers a portion of the cash consideration to fund the proposed acquisition of Anadarko. The sale fast-tracks the divestiture plan by Occidental, delivering on the majority of the $10 to $15 billion of planned asset sales. It also reduces the overall integration demands of the acquisition.
After giving effect to the asset sale, Occidental continues to expect to deliver $2.0 billion of annual cost synergies and $1.5 billion of annual capital reductions from the proposed acquisition of Anadarko.
"We are pleased to have secured this agreement with Total. The $8.8 billion value to be received for Africa represents an attractive value based on our extensive evaluation over the last 18 months. Given our long history of working together productively, I am confident we can execute this sale quickly and efficiently," said Occidental President and CEO Vicki Hollub.
"Total has extensive experience working in Africa and is well positioned to maximize value from these assets."