Total postpones further drilling offshore South Africa
French oil major Total has decided to postpone its application for additional drilling in Block 11B/12B offshore South Africa.
According to Reuters, SLR Consulting, a consultancy conducting the environmental and social assessment, sent a letter to stakeholders on Tuesday notifying them of Total's decision.
"This letter serves to notify you that Total E&P South Africa has decided to postpone their application for the additional drilling and associated activities in Block 11B/12B at this time. Thus, the application for environmental authorisation of the additional drilling and associated activities in Block 11B/12B has been withdrawn", SLR Consulting stated in the letter.
Reuters did get a confirmation of authenticity for the letter from an official at SLR Consulting confirmed the authenticity of the letter, but he did not disclose reasons for the delay.
The delay is a hit to South Africa as it looking to increase the use of natural gas and renewables in its energy mix. Currently, more than 80 per cent of the power supplied in South Africa comes from coal-fired plants, making it one of the world's biggest CO2 emitters.
The media outlet also stated that the government had suggested that gas from Total's fields could eventually be used as feedstock at South Africa's 45,000 barrel per day gas-to-liquid refinery at Mossel Bay which has run out of domestic gas feedstock.
As for Block 11B/12B, it holds two large gas fields discovered by Total in 2019 and 2020 – Brulpadda and Luiperd – located some 175 kilometres off the southern coast. The block covers an area of 19,000 square kilometres with water depths ranging from 200 to 1,800 meters.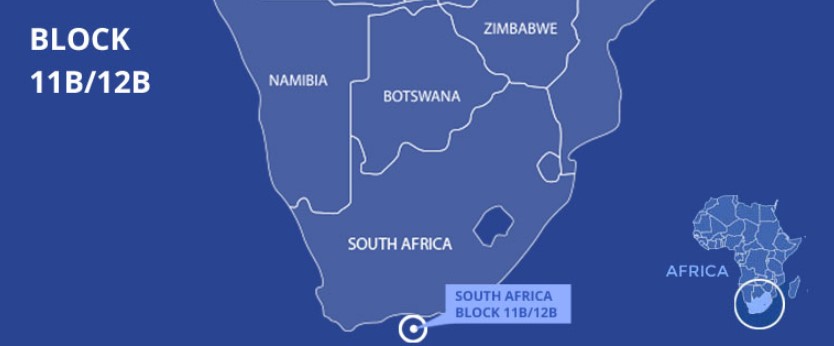 It is operated by Total with a 45 per cent working interest, alongside Qatar Petroleum (25 per cent), CNR international (20 per cent), and Main Street, a South African consortium (10 per cent), where Africa Energy holds interest.