TotalEnergies becomes the first partner in QatarEnergy's North Field East LNG project
Qatar's state-owned oil and gas company QatarEnergy has selected French energy giant TotalEnergies as the first partner for its giant North Field East LNG expansion project.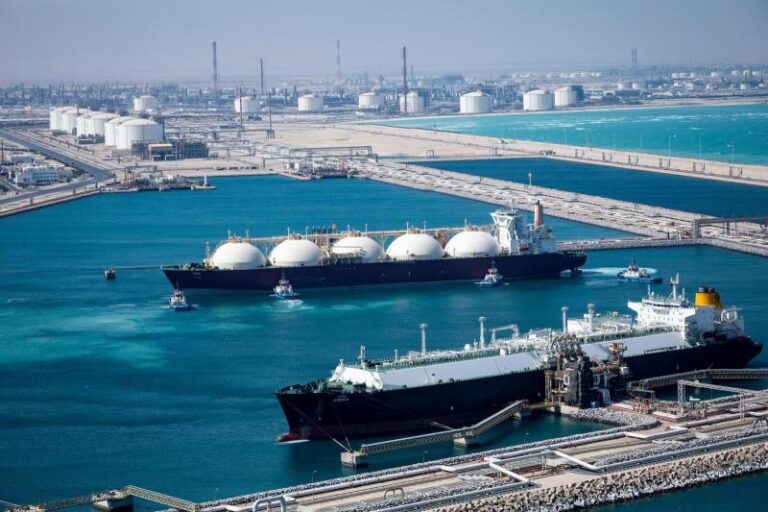 QatarEnergy rolled out the North Field East Project (NFE) in the summer of 2019 to expand its LNG production from 77 million tons per annum (mtpa) to 110 mtpa in the first phase thanks to the construction of four trains. The second phase, called the North Field South Project, is to further boost the country's production capacity to 126 mtpa.
Following the request for proposals in relation to partner selection for the NFE project, TotalEnergies secured a 25 per cent interest in a new joint venture (JV). On the other hand, QatarEnergy holds a 75 per cent interest in this JV.
The new JV will hold a 25 per cent interest in the 32 mtpa NFE project, equivalent to one LNG train of eight mtpa.
The project is to pay special attention to environmental challenges and promises to apply the highest standards to reduce emissions. The native CO2 from natural gas production will be captured and sequestrated in a saline aquifer.
In addition, the facilities will be connected to the country's electrical grid, which will supply a growing portion of renewable electricity thanks to the Al Kharsaah solar power plant, which is to come on stream in 2022, and in which TotalEnergies is a partner.
Patrick Pouyanné, CEO of TotalEnergies, said: "We are very proud that Qatar has chosen again TotalEnergies, this time as the first partner for its new major phase of LNG expansion. (This) will extend our strategic partnership with Qatar and QatarEnergy for more than 25 years. It is good news for the fight against climate change as gas and LNG are key to support the energy transition, and notably the shift from coal to gas in many countries.
"With its low costs and low GHG emissions – thanks to carbon capture and storage – the North Field expansion will be an exemplary and major contribution to our low-carbon LNG growth strategy. This new partnership will indeed enable us to reinforce our global LNG portfolio and, together with Qatar, it will support our ability to contribute to Europe energy security."
Saad Sherida Al-Kaabi, CEO of QatarEnergy, said: "Today, QatarEnergy is standing at the threshold of a new era with a stronger commitment to energy transition and to the safe, reliable, and trustworthy access to cleaner energy."
The North Field lies off the northeast shore of the Qatar peninsula and is one of the largest single non-associated natural gas fields in the world.