Trelleborg to shield Kaskasi cables
Trelleborg has secured a contract by Seaway 7 to provide its NjordGuard cable protection for the Kaskasi offshore wind project in Germany.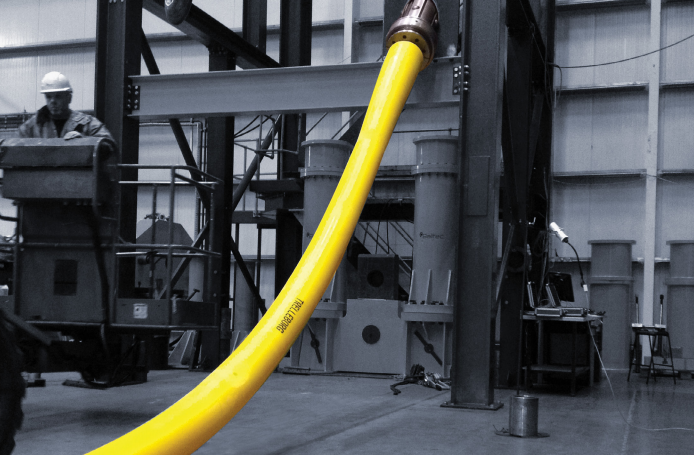 Trelleborg will provide 86 integrated cable protection systems to protect the inter-array grid power cables from over-bending, abrasion, and fatigue.
Production of the systems will take place at the company's manufacturing facility in the North of England.
Project engineering works will commence immediately, with installation activities scheduled for execution at the end of 2021 and the beginning of 2022.
"'We are delighted that Seaway 7 has chosen Trelleborg's NjordGuard cable protection system on what is a milestone project for us," said Daniel Bate, Sales Manager for renewables at Trelleborg's applied technologies operation.
"Trelleborg have now supplied over 30 offshore wind projects worldwide, with this one seeing us continue to provide industry-leading protection solutions to the offshore wind market, whilst continuing our relationship with Seaway 7."
The cables will be manufactured by the Dutch Twentsche Kabel Fabriek (TKF), with Seaway 7 set to install them at the site some 35km north of the island of Heligoland.
Kaskasi will comprise 38 Siemens Gamesa SG 8.0-167 DD Flex turbines, each of which will have a capacity of close to 9 MW.
Offshore construction is expected to begin in autumn 2021, with project commissioning expected in summer 2022.