Troubled offshore driller to see no more money coming in from biggest shareholder
Dolphin Drilling's main shareholder, Bonheur, has decided it will no longer contribute any money in the troubled offshore driller.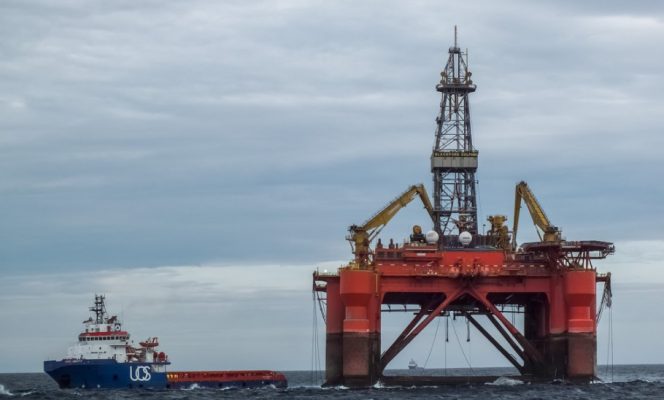 ---
Dolphin Drilling, which recently changed its name from Fred. Olsen Energy, has been trying to come up with a refinancing plan, otherwise it might face bankruptcy.
The company last November tried to resolve its financial problems by proposing to sell its drilling rig Bolette Dolphin. Other key elements of the company's refinancing plan included the issuance of new equity in the amount of approximately $130-140 million in consideration of approximately 89% of the company's share capital, post refinancing, and the issuance of new loan capital in the amount of approximately $90 million. However, the terms of the proposal did not receive approval of all lenders as required.
Meanwhile, the potential buyer of the Bolette Dolphin withdrew from the sales process rendering the whole proposal unviable. Dolphin Drilling was then forced to start considering other restructuring alternatives in dialogue with its key stakeholders.
In a statement on Friday, Bonheur said that its shareholders "will be mindful that due to the recent years' downturn in the offshore drilling industry coupled with the termination of respectively the newbuilding- and the drilling contract for former Bollsta Dolphin semi-submersible drilling rig, Dolphin Drilling has for a prolonged period made refinancing efforts in order to find a long-term solution."
Based on developments in these efforts and Bonheur's assessment of the same, Bonheur said that Dolphin Drilling would be deconsolidated in Bonheur's fourth quarter 2018 financial reporting.
As explained by Bonheur, deconsolidation comes as a consequence of several factors. One of these includes the fact that Bonheur has proposed and supported various potential refinancing solutions for Dolphin Drilling, including contributing significant new capital. However, the composition of the secured lenders has prevented implementation and the secured lenders of Dolphin Drilling have decided to pursue other solutions.
Bonheur said that these solutions "have not been in line with its strategy and will not cause Bonheur to contribute capital to be a majority shareholder."
Bonheur added that Dolphin Drilling's debt is non-recourse to the company.
According to Bonheur, the effects of deconsolidation include improved visibility for Bonheur's stakeholders and partners and strengthening of Bonheur's consolidated equity ratio.
Bonheur concluded it always considers potential new capital allocations against alternative investment opportunities in other business segments. The company's other businesses include renewables, shipping, offshore wind, cruise, and other subsidiaries.
---
Offshore Energy Today Staff
Related news
List of related news articles