Trump tells partners to choose between Iran and U.S.
U.S. President Trump on Monday signed an executive order reimposing economic sanctions on Iran, following his decision in May to break away from the Iran nuclear deal. In a tweet that followed, he said anyone wanting to do business with Iran would have to choose between the U.S. and Iran.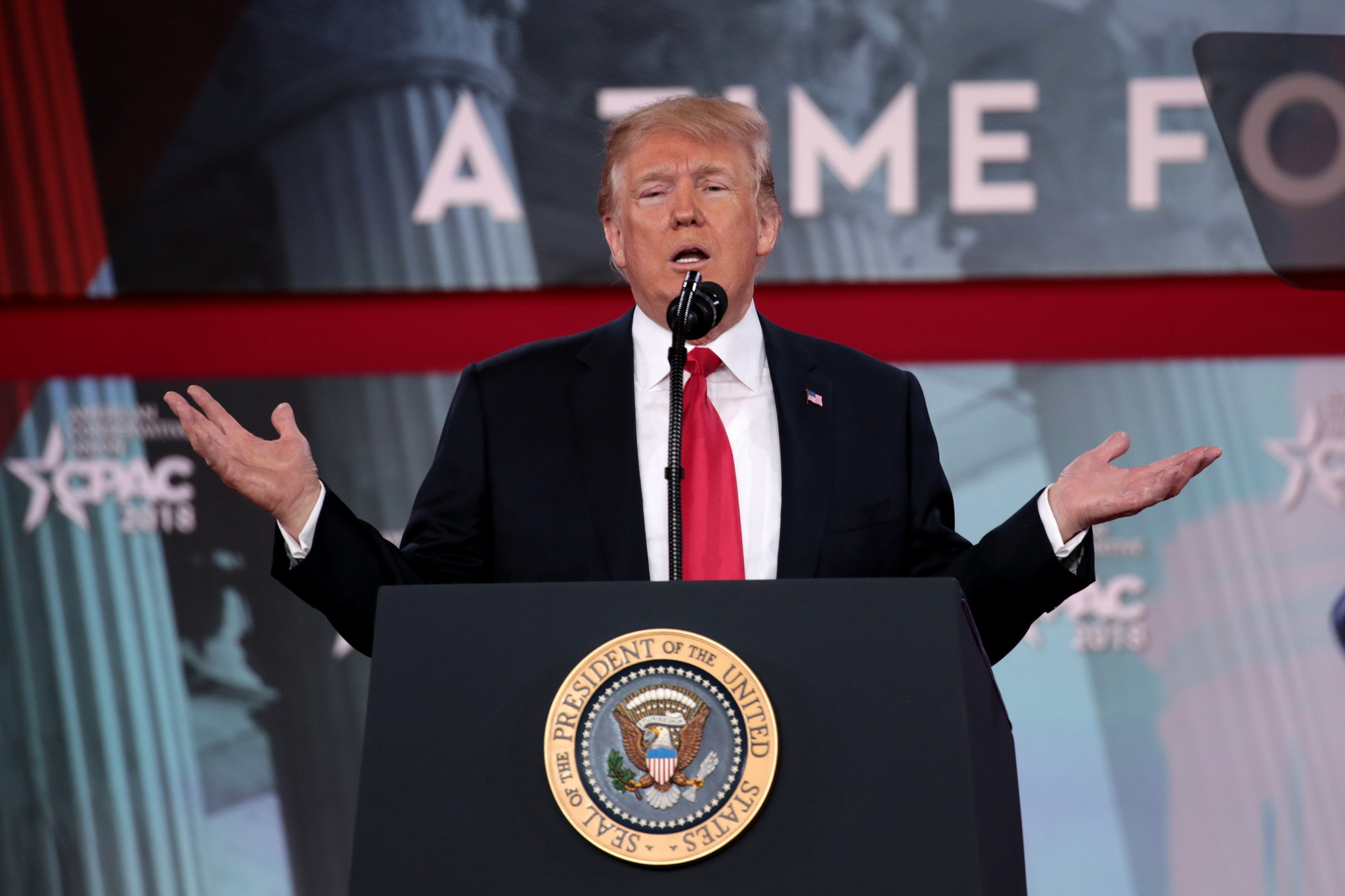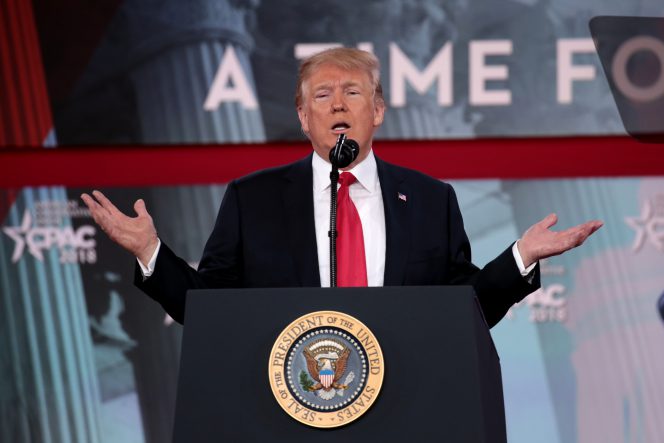 In response, the European Commission has put in force a Blocking Statute aimed at protecting the EU companies doing business in Iran, in light of the U.S. sanctions taking force this week.

As previously reported, U.S. President Donald Trump on May 8 broke the popular "nuclear deal" signed earlier between Iran and five other countries, announcing it would reimpose all economic sanctions on Iran that had been waived under the deal, including those on Iranian energy sector, shipping, shipbuilding and oil exports.
The action was criticized by other partners who said Iran had kept its part of the deal, with Russia going further and slamming the Trump administration's move as "illegal US extraterritorial sanctions."
The Iran sanctions have officially been cast. These are the most biting sanctions ever imposed, and in November they ratchet up to yet another level. Anyone doing business with Iran will NOT be doing business with the United States. I am asking for WORLD PEACE, nothing less!

— Donald J. Trump (@realDonaldTrump) August 7, 2018
To remind, the deal was signed in 2015 by the P5+1 group (Russia, China, France, Britain, the US, and Germany) and Iran, removing the key elements needed for Iran to create a nuclear bomb quickly.
Announcing the decision to exit the nuclear deal, Trump said there would be two wind-down periods of 90 days and 180 days for business activities in or involving Iran. Consistent with President Trump's decision, the U.S. said it would reimpose specific sanctions after August 6, the final day of the 90-day wind-down period.
Energy sanctions in November
Trump on Monday signed an executive order reimposing the sanctions on all persons which provided support or goods or services for Iran to acquire U.S. bank notes, starting on or after August 7.
Sanctions related to the oil industry will kick in in November.
Trump has authorized the Treasury Secretary to impose sanctions on a foreign financial institution facilitating a significant financial transaction, on or after November 5, 2018, for the purchase, acquisition, sale, transport, or marketing of petroleum or petroleum products from Iran; or for the purchase, acquisition, sale, transport, or marketing of petrochemical products from Iran.
It has been reported that the U.S. wants to bring the Iranian crude oil exports to zero. However, it's hardly going to happen. See below the share of Iranian crude oil buyers, as shared by Bloomberg:
A very good guide to how buyers of Iranian crude #oil are positioning for U.S. sanctions (it's only three months to November 4) — via @irenegperez #OOTT #Iran #OPEC Link here: https://t.co/ybBhjd8AXw pic.twitter.com/4RjNxRDKWS

— Javier Blas (@JavierBlas) August 6, 2018
China waves off U.S. calls to stop importing Iranian oil
Asked last week whether China would follow the U.S. calls for a halt of Iranian oil imports, the Chinese Foreign Ministry Spokesperson said: "We have responded to similar questions many times before. China and Iran, under the precondition of not violating their respective international obligations, have maintained normal exchanges and cooperation.
"This is reasonable, legitimate, legal and beyond reproach. Meanwhile, China is always opposed to unilateral sanction and "long-arm jurisdiction". China's legitimate rights and interests should be upheld. This position is firm and clear."
EU responds
Offshore Energy Today has previously reported that the French oil giant Total has backed away from the large offshore gas project in Iran amid the impending U.S. sanctions.
The EU, in pursuit to prevent more such cases, has this week put into force its Update Blocking Statute to mitigate the U.S. sanctions' impact on the interests of EU companies doing legitimate business in Iran.
According to European Commission, the Blocking Statute allows EU operators to recover damages arising from US extraterritorial sanctions from the persons causing them and nullifies the effect in the EU of any foreign court rulings based on them.
It also forbids EU persons from complying with those sanctions, unless exceptionally authorized to do so by the Commission in case non-compliance seriously damages their interests or the interests of the Union. The authorizations will be done on the basis of agreed criteria which will also be issued on 7 August.
The European Union has said it is fully committed to the continued, full and effective implementation of the JCPOA, as long as Iran also respects its nuclear-related commitments. The lifting of nuclear-related sanctions allowing for the normalization of trade and economic relations with Iran constitute essential parts of the JCPOA, the European Commission has said.
The European Commission has previously said it and the remaining nuclear agreement parties would inter alia, would commit to preserve and maintain effective financial channels with Iran, and the continuation of Iran's export of oil and gas.
Reuters has reported that Brent crude oil futures were up 75 cents to $74.50 on Tuesday as sanctions on Iran are expected tighten global supply.
Offshore Energy Today Staff