Tsakos: We are in uncharted territory, but we are experts in navigating things
The first two quarters of 2020 look very promising for the tanker markets, according to Nikolas Tsakos, President and CEO of Tsakos Energy Navigation (TEN).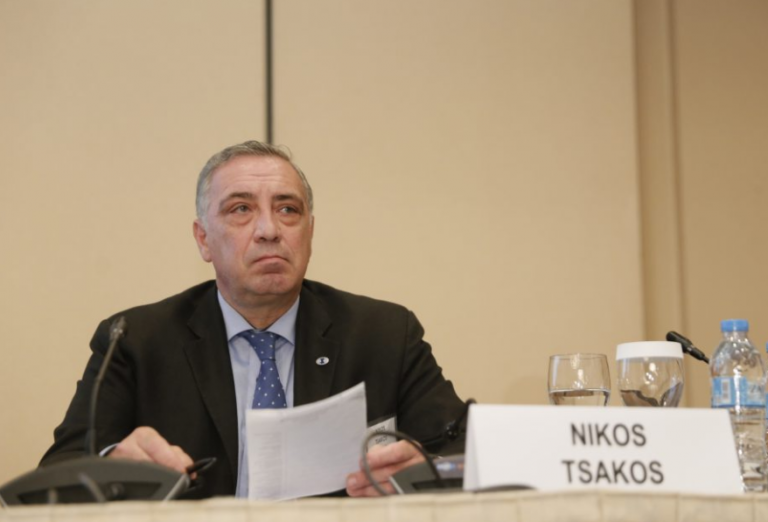 The estimate comes at a very turbulent time for tanker owners marked by oil price collapse after the fallout between Russia and OPEC countries on the proposed oil production cuts as well as restricted demand from China following Covid-19 lockdowns.
Tsakos expects to see a very profitable first quarter and a strong second quarter of the year as negotiations on new VLCC charters spark $ 100,000 daily fixtures for the upcoming period.
Strong rates are also expected on the LNG carrier side, with fixtures estimated to reach close to $ 75,000 per day as of April 1st.
"The dramatic drop in the price of oil actually enhances our business. There is a lot of oil that is being moved around right now," Tsakos said in a Q4 2019 earnings call.
The high tanker rates in the VLCC sector have also had a spillover effect on Suezmaxes, Aframaxes, and the rest of the tanker size and types.
As explained, this is also a good time for product carriers as they can finally actually move low sulfur fuel economically around the world as prices of compliant fuels have dropped.
TEN has recorded profits of $ 42.7 million before non-cash impairment charges and positive net income of $ 15.1 million for 2019, a $ 76 million turnaround from 2018 amid a very strong freight market in the fourth quarter of the year.
For Q4 2019, TEN reported a net income of $ 13.1 million compared to a net loss of $ 63.1 million in the same quarter of 2018.
The strong performance has allowed TEN to launch up to $ 50 million common and preferred stock buyback.
Moving forward, the company maintains its steady course navigating unprecedented challenges with success.
"With oil prices collapsing the demand for inventory build-up and transportation services is booming. TEN with its flexible employment model is taking advantage of that to the full. The increasing floating storage of oil and the developing contango following the precipitous decline in the price of crude, has led to a reduction in fleet capacity which should assist in maintaining the strong rates currently in evidence," the company added.
George Saroglou, COO of TEN, believes that TEN is well-positioned to take advantage of the market's current strength, with 37 vessels trading in the spot market under COAs and profit-sharing arrangements, as well as 16 more tankers that opened during the year.
When combined up to 80 percent of TEN's operating fleet would have their freight income related to the spot market.
"As the impact of the coronavirus is being felt around the globe, TEN's business model is able not only to sustain such shocks, but also profit from them as well. Our long-established strategy of providing downside protection and upside potential is working well and we remain confident that we will continue taking advantage of the strong freight environment while offering investors healthy returns,"  Saroglou commented.
"With significant cash flow visibility, a healthy balance sheet and favorable industry fundamentals, like the continuously low orderbook, we remain confident that once the panic selling stops TEN will be ascribed a valuation that it merits and deserves. In the meantime, management top priority is to maintain the good health of its seafarers and onshore employees and wishes all good health in these challenging times."