Tung: COSCO-OOIL Merger Will Create an Industry Leader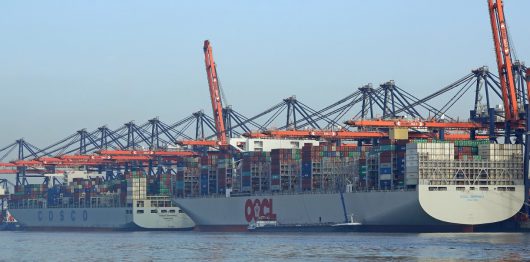 ---
The merger of Orient Overseas (International) Limited and COSCO Shipping Holdings offers 'tremendous opportunities' for both businesses, especially when it comes to combining strengths in the duo's liner sectors, outgoing Chairman of OOIL, C C Tung, said commenting on the deal.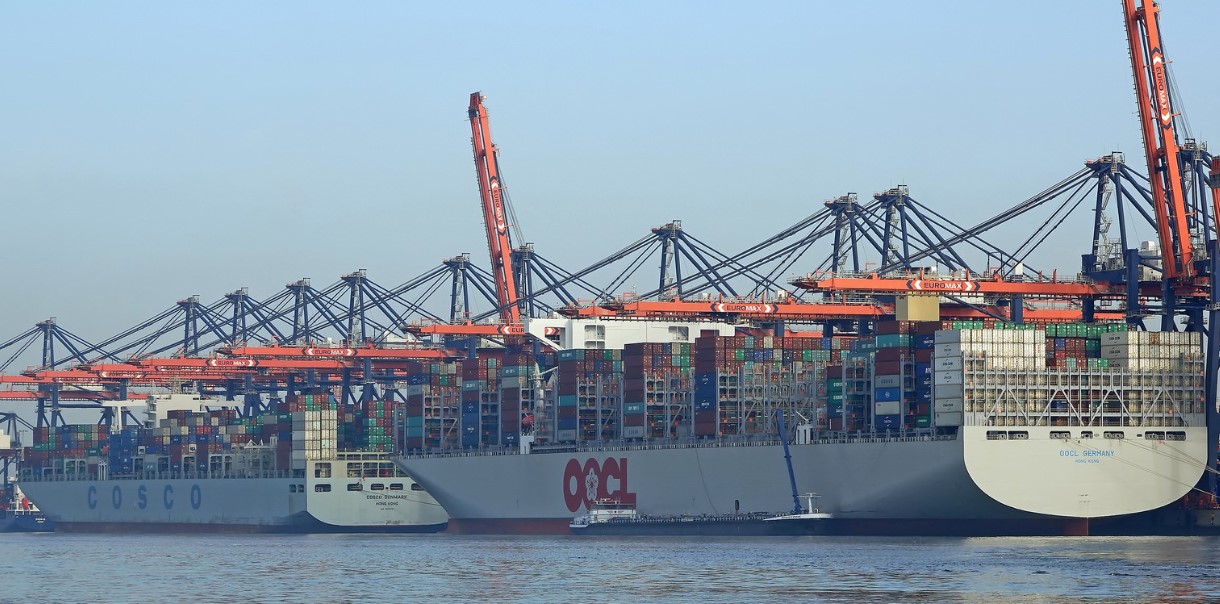 COSCO and Shanghai International Port (Group) concluded the acquisition of OOIL's shares on July 13, 2018.
The merger will provide for a combined fleet of 400 vessels, with capacity exceeding 2.9 million TEUs including orderbook, Drewry's data shows.
The transaction is in line with the prominent consolidation trend in the container shipping industry which has seen numerous heavyweights forge ties in order to combat industry headwinds. The liner industry has been facing severe market conditions since 2016 which are being further aggravated by the recent bunker price spikes and slow recovery of freight rates.
The global geopolitical tensions among world powers, the likes of the U.S. and China, are not helping the sentiment in the sector either.
"Together with greater scale and with increased financial resources, we will be able to combine the complementary strengths of our two liner businesses and COSCO's terminal business, and thereby to create an industry leader, providing the widest of networks and the best of service to our customers, using ambitious growth targets and meaningful synergy benefits to create value for our shareholders, enhancing our business through information technology, and offering challenging and exciting careers to our employees," Tung said.
As explained, the two companies plan to achieve this target while keeping the separate listing, branding, management and staff of the OOIL group.
"As a famous international financial center, trade center and shipping center, Hong Kong provides a superior trade environment coupled with supportive policies, sound legal system and robust offshore financial system, which facilitate the global expansion of outstanding enterprises.  I am fully confident that Hong Kong will make further achievements in establishing itself as an international shipping center and creating new opportunities for enterprises in the shipping industry," incoming Chairman of OOIL, Captain Xu Lirong commented.
The comments were made as OOIL and its subsidiaries report a loss attributable to equity holders of USD 10.3 million for the six-month period ended June 30, 2018, compared with a profit of USD 53.6 million for the same period in 2017. Compared to the first half of 2017, OOCL liner liftings increased by 6.0% while load factor reduced by 3.1%.  Revenue levels per TEU increased by 3.5%.
Aside to the high bunker prices and related costs, the group's profitability was affected by the continued growth of the supply capacity despite subsiding ordering activity.
OOCL also contributed to the tonnage influx having taken delivery of its sixth and the last of the 21,413 TEU series new-build vessel from Samsung Heavy Industries in South Korea, the OOCL Indonesia. All six vessels of the 21,413 TEU series have been deployed in the Asia-Europe service.
"The strong cargo volume growth seen in most East-West trade lanes, especially on Transpacific routes, is encouraging, not least because it is a trend that has now been sustained for over a year.  While it is true that global economies still appear reasonably robust, not least the USA, the uncertainty caused by the threat of looming so-called trade wars justifies a degree of caution.  It may well be that the impact on containerised transport will be less than some fear, on the grounds that goods transported in containers often tend to be higher volume but lower value.  However, it would be naïve to be too confident in offering any predictions about how the currently imminent trade wars will impact the industry.  Restrictions on trade are clearly not a positive factor: we will need to wait to gauge what their negative influence might be," Tung added.
Image Courtesy: Kees Torn /Flickr under CC BY-SA 2.0