Two workers airlifted from Statfjord B following switchboard room incident
Two workers were evacuated on Tuesday from Equinor's Statfjord B platform offshore Norway after being exposed to smoke following a short circuit in a switchboard room.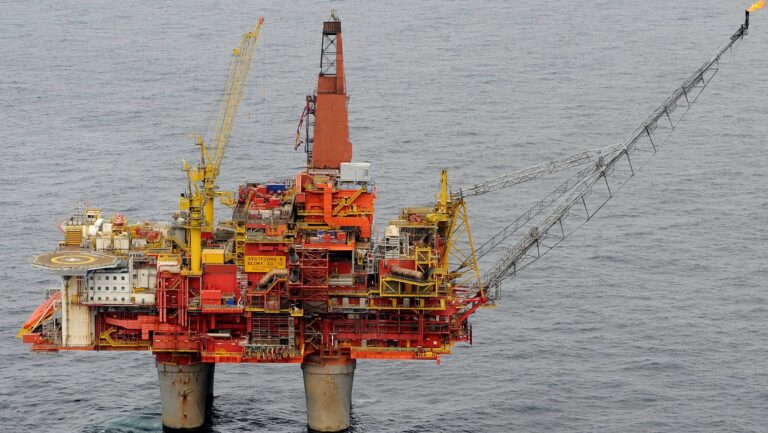 Norwegian offshore safety watchdog, the Petroleum Safety Authority (PSA), said on Wednesday that it was investigating an incident involving personal injuries which occurred on the Statfjord B platform in the North Sea.
The incident occurred on Tuesday, 18 August 2020. The incident happened in the switchboard room on the platform when a short circuit started creating smoke.
According to the safety watchdog, two people were exposed to smoke and had to be airlifted to hospital for medical treatment.
The PSA regards the incident as serious, prompting it to launch an investigation. A team of its specialists has already started the investigation.
The main objective of the investigation is to identify the causes of the incident and possible lessons to be learnt and share this information with the industry.
The offshore regulator added that during the investigation it would carefully review the course of events, uncover and describe the actual and potential consequences of the incident, and identify direct and underlying causes.
The PSA will also apply necessary enforcement powers to correct possible regulatory breaches, make public its findings, and transfer experience to other players in the petroleum sector.
Statfjord is a field in the Tampen area in the northern part of the North Sea, on the border between the Norwegian and UK sectors.
The Norwegian share of the field is 85.47 per cent. The water depth in the area is 150 meters. Statfjord was discovered in 1974, and the plan for development and operation (PDO) was approved in 1976.
The field has been developed with three fully integrated concrete facilities: Statfjord A, Statfjord B, and Statfjord C. Statfjord A, centrally located on the field, came on stream in 1979. Statfjord B, in the southern part of the field, in 1982, and Statfjord C, in the northern part, in 1985.
It is worth reminding that operator Equinor and its partners identified and approved plans to extend production from the field towards 2040.