Tyra II takes one step closer to first gas – gallery
With all the pieces of the Tyra II puzzle in place, the work on the export pipeline for TotalEnergies' redevelopment project in the Danish North Sea has been completed, bringing the project closer to first gas.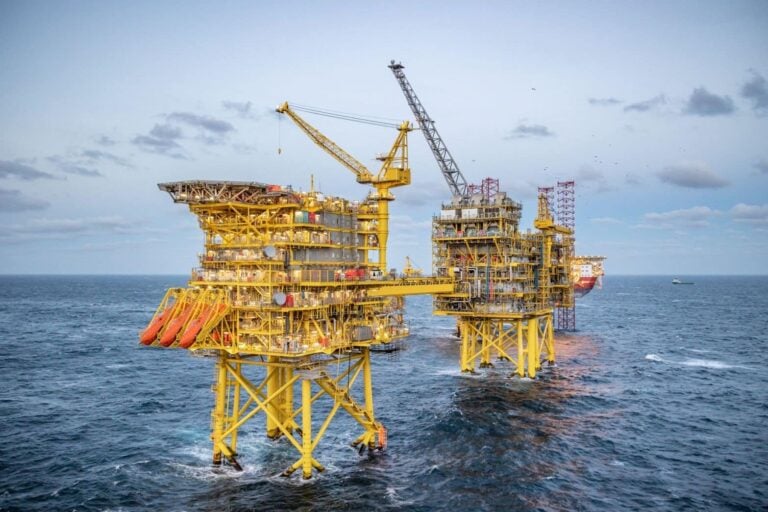 The putting of the crane on the process module (TEG) into permanent use came after the installation of Tyra II process module in early October 2022, which broke the world record as the heaviest crane lift ever undertaken at sea, enabling efficient completion of the remaining scope of the hook-up, commissioning, and start-up of this North Sea redevelopment project.
This process module will be able to process 300 million standard cubic feet of gas per day at peak from Tyra and five unmanned satellite fields, including Tyra Southeast, Harald, Valdemar, Svend, and Roar. TotalEnergies is the operator of the Tyra field on behalf of the Danish Underground Consortium (DUC) – a partnership between TotalEnergies (43.2 per cent), BlueNord (36.8 per cent) and Nordsøfonden (20 per cent).
According to Blue Nord, Tyra II was once again connected to Denmark last week as comprehensive work on the export pipeline was successfully completed. Therefore, the Norwegian player underscores that the project has come one step closer to kicking off the production and export of natural gas to Denmark and to Europe.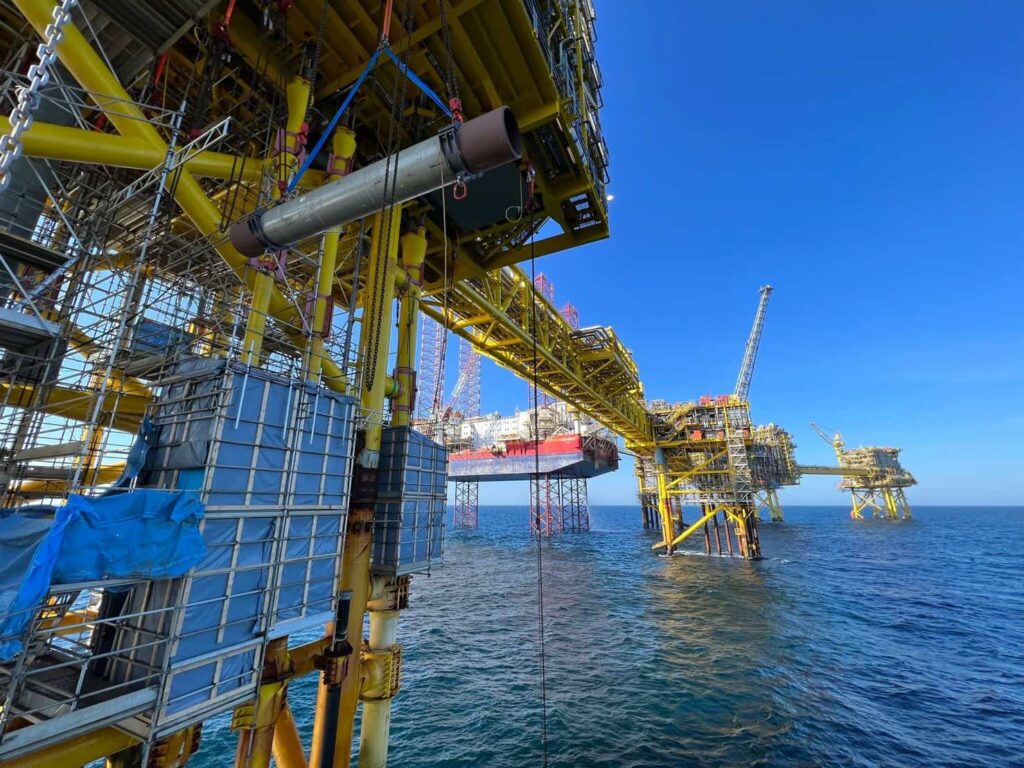 Currently, the first gas from Tyra II is slated for the winter season of 2023/24. Once on stream, it is expected to deliver 2.8 billion cubic meters of gas per year, which amounts to 80 per cent of the forecasted Danish gas production.