UK players join forces to drill in North Sea later this year
Two UK-headquartered and AIM-listed oil and gas companies – i3 Energy and Europa Oil & Gas – have inked a farm-in agreement (FIA) for a sub-area of UKCS Licence P.2358, containing the Serenity discovery in the UK North Sea.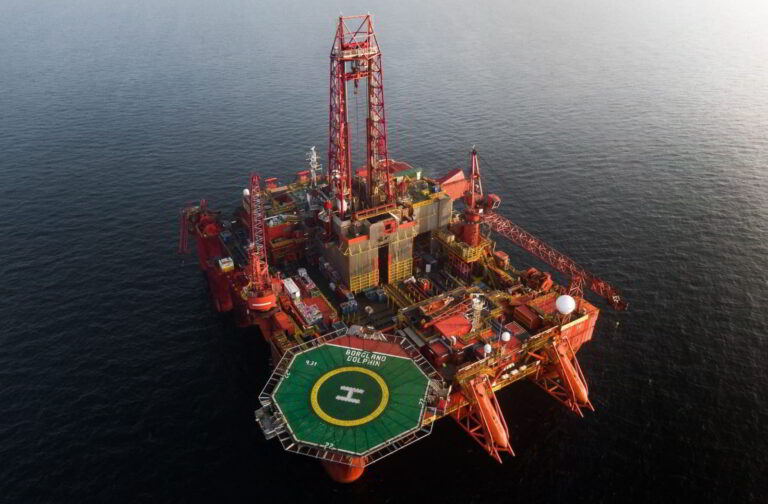 Back in March 2022, i3 Energy reached an agreement in principle with Europa, so that the latter can complete a farm-in to i3's UK Seaward Production Licence P.2358, containing the Serenity oil discovery.
To remind, i3 Energy successfully mapped and drilled the Serenity 13/23c-10 well using the Dolphin-Drilling-owned Borgland Dolphin rig in October 2019.
In a statement on 2 March 2022, Europa explained it was undertaking an equity funding to raise up to £7 million to fund its farm-in obligations. The company confirmed on the following day that it had conditionally raised gross proceeds of £7.02 million, before expenses. This was done through the conditional placing of 390,000,000 new ordinary shares of £0.01 each at an issue price of 1.8 pence per share, subsequently approved at the General Meeting held on 25 March.
In an update on Thursday, i3 Energy confirmed it had executed the farm-in agreement with Europa Oil & Gas, following Europa's completion of its equity fundraising to fund its share of the upcoming Serenity appraisal well. The farm-in deal was signed on 20 April 2022 and the spud date for the well 13/23c-SP2 is expected in the third quarter of 2022.
Majid Shafiq, CEO of i3 Energy plc, remarked: "i3 is delighted to announce the execution of the farm-in agreement with Europa and we will now commence the detailed planning and permitting process for the Serenity appraisal well."
Under the terms of the farm-in deal, Europa will acquire a 25 per cent non-operated working interest in a sub-area of UKCS Licence P.2358, Block 13/23c containing the Serenity discovery by funding a 46.25 per cent paying interest for one appraisal well on the field.
Following this farm-out, i3 will retain a 75 per cent operated interest in the New Serenity Block and a 100 per cent interest in the remainder of Block 13/23c which contains the Minos High prospect and Liberator discovery.
I3 Energy outlines that the well cost is estimated to be around £14 million (i.e. over $18 million) and Europa's 46.25 per cent paying interest will be applied up to a capped gross well cost of £15 million (around $19.5 million) while any well costs exceeding this will be paid by the companies in proportion to their respective working interests.
New well to prove additional volumes
Europa believes that this farm-in is in line with its previously stated strategy to acquire an appraisal asset, adding to its existing producing and high-impact exploration assets, and thereby creating a more balanced asset portfolio for its investors.
Simon Oddie, Europa CEO, commented: "Serenity is a late-stage appraisal and development asset that provides our shareholders with exposure to a very exciting asset that could deliver significant near-term value to our shareholders with the drilling of the Serenity appraisal well expected in late Q3 of 2022. The objective of the well is to prove up additional volumes of hydrocarbons beyond those encountered in the original discovery well, which alone are considered commercially viable."
According to Europa, the Serenity field is strategically located near existing infrastructure in the North Sea, however, the appraisal well could provide sufficient recoverable volumes for a standalone development.
Furthermore, the completion of this deal and transfer of the licence interest to Europa is subject to several conditions, including Europa funding an escrow account with its paying interest obligation; and approval of the North Sea Transition Authority (NSTA) for the creation of the New Serenity Block.
In addition, NSTA needs to give its consent for the assignment of an interest in the licence and New Serenity Block to Europa, while i3 Loan Note holders need to give approval for the assignment of the licence interest.