Valaris rig getting ready for new Australian campaign
Offshore drilling contractor Valaris has prepared one of its semi-submersible drilling rigs for a drilling campaign in waters offshore Australia, which is expected to keep the rig busy well into 2023.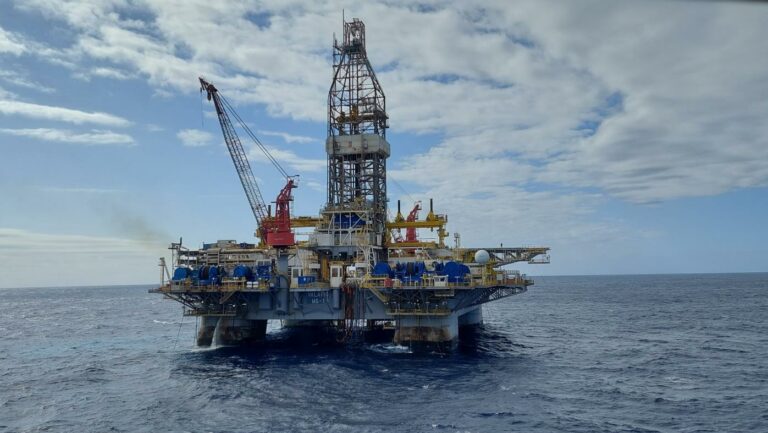 On 16 July the Valaris MS-1 rig completed the tow from Dampier to the Barossa field, which is located offshore the Northern Territory of Australia, to begin its work for Australia's energy giant Santos. This was revealed by Valaris on Tuesday via social media channels. The rig has recently completed its gig for Western Gas, also off Australia, but failed to find commercial hydrocarbons at the Sasanof-1 well.
According to Valaris' fleet status report, after completing its contract with Western Gas in July, the 2011-built MS-1 is contracted to Santos, starting this month until October 2023.
Alistair Mcdonald, Valaris Rig Manager, said: "This significant drilling project has been in the planning for many months. I thank all those involved for their safe work in getting the rig ready, including our business partners involved in the project upgrades. Looking forward to a safe and successful operation for the Santos Barossa campaign."
[The article continues below]
The Barossa gas field is located 300 kilometres offshore Darwin in Australia. Santos sanctioned the $3.6 billion gas and condensate project in March 2021, also kick-starting the $600 million investment in the Darwin LNG life extension and pipeline tie-in projects to extend the facility life for around 20 years.
Santos secured an acceptance from the Australian regulator for its environment plan for the development drilling and completion of wells on the Barossa gas field development back in March 2022. The plan entails the drilling of six subsea production wells around the future locations of three subsea production manifolds, with two wellheads adjacent to each manifold. In addition, up to two contingency production wells could be drilled and completed at any manifold if required. The first gas production is targeted for the first half of 2025.
However, it is worth reminding that the project is facing a challenge after a group of Indigenous Australians launched a legal attempt to block Santos from developing Barossa. Namely, Tiwi Islanders from the Northern Territory's Tiwi Islands are claiming they have not been adequately consulted about Santos' Barossa gas project, the pipeline of which will run through Tiwi sea country.