Valaris undertakes $400 million private placement to fund acquisition of two drillships
Offshore drilling contractor Valaris Limited and its wholly-owned subsidiary, Valaris Finance Company LLC, have disclosed a pricing of $400 million upsized private placement of additional 8.375 per cent senior secured second lien notes due 2030. The net proceeds of this offering will be used to finance the purchase of two Daewoo Shipbuilding & Marine Engineering drillships.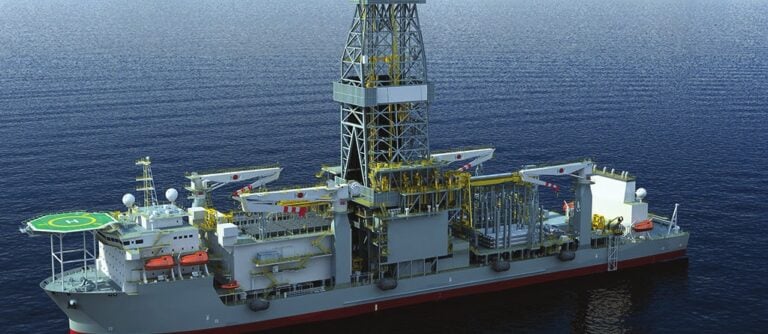 According to Valaris, the offering, which is expected to close on 21 August 2023, was upsized to $400 million in aggregate principal amount of additional notes from the original offering size of $350 million. The additional notes mature on 30 April 2030 and will be issued at 100.75 per cent of par.
The offshore drilling giant intends to use the net proceeds of the offering to finance the aggregate purchase price of approximately $337 million for the Valaris DS-13 and Valaris DS-14 drillships, which the firm intends to exercise its right to take delivery of on or prior to 31 December 2023, and for general corporate purposes.
Currently, Valaris has the option to purchase these two drillships by the end of the year from a shipyard in South Korea. Back in March 2021, the offshore drilling contractor reached an agreement with DSME to amend its two newbuild drillship contracts to delay the delivery of the rigs.
Both of these drillships are of the DSME 12000 design. The final payments for the Valaris DS-13 and Valaris DS-14 are estimated to be approximately $119 million and $218 million, respectively, assuming a 31 December 2023 delivery. If the company does not elect to exercise its right for either or both drillships, it intends to use the net proceeds of the offering for general corporate purposes.
Valaris won new contracts for two floaters and two jack-ups in its rig fleet during 2Q 2023, enabling its rigs to carry out operations in West Africa, the U.S. Gulf of Mexico, and Australia.