Vantage settles with SEC over Brazil drillship bribery investigation
Offshore drilling company Vantage Drilling has agreed to pay a settlement fee and resolve the SEC's investigation into a potential bribery case related to a drillship deal with Petrobras.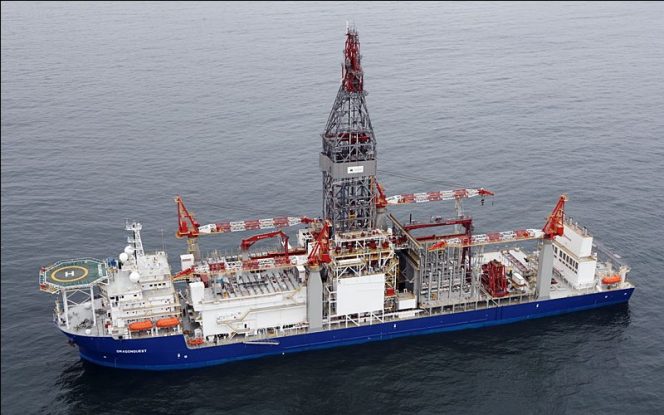 The driller on Monday said it had concluded the settlement with the United States Securities and Exchange Commission "resolving the SEC's investigation into possible violations of the internal accounting control provisions of the U.S. Foreign Corrupt Practices Act ("FCPA") by its former parent company, Vantage Drilling Company,"
"As part of the settlement, which arose out of VDC's dealings with Petroleo Brasileiro S.A. ("Petrobras"), Vantage has agreed to pay $5 million. Vantage neither admitted nor denied any of the SEC's allegations, except as to jurisdiction, which it admitted," Vantage Drilling said on Monday.
Offshore Energy Today in August 2017 reported that the U.S. Department of Justice had closed an investigation into Vantage Drilling's alleged improper payments in Brazil without taking any action.
The investigation arose in 2015 from allegations of improper payments by a director of Vantage Drilling company to former officials of Petrobras made in 2009 and 2010 in connection with the contracting of the Titanium Explorer drillship to Petrobras.
According to a document released by SEC on Monday(PDF), a Vantage Drilling director, through agents and intermediaries agreed to pay $31 million in bribes to Petrobras officials and in return, Petrobras in February 2009 awarded an eight-year contract worth $1.8 billion for the Titanium Explorer drillship.
Pleased with the closure
"From the outset of the investigation, the Company has provided its full cooperation to the DOJ and the SEC. The SEC noted, as one of its considerations to resolving the matter, that the Company reconstituted its Board of Directors and put in place a new management team.
"With the settlement of this matter with the SEC and the earlier decision by the DOJ to close its inquiry into Vantage and VDC without taking any action, the investigation of Vantage and VDC by the United States government for possible violations of the FCPA has formally concluded," Vantage Drilling said.
Ihab Toma, Vantage's Chief Executive Officer, stated, "We are very pleased with the closure of the United States government's investigation into possible violations of the FCPA. Vantage has been, and remains, firmly committed to conducting its operations in compliance with all applicable laws and regulations, including the FCPA."