Vantage to manage deepwater floaters for Seadrill Partners
Offshore drilling contractor Vantage Drilling has entered into an agreement to manage Seadrill Partners' drilling rigs following the latter's filing for Chapter 11 bankruptcy.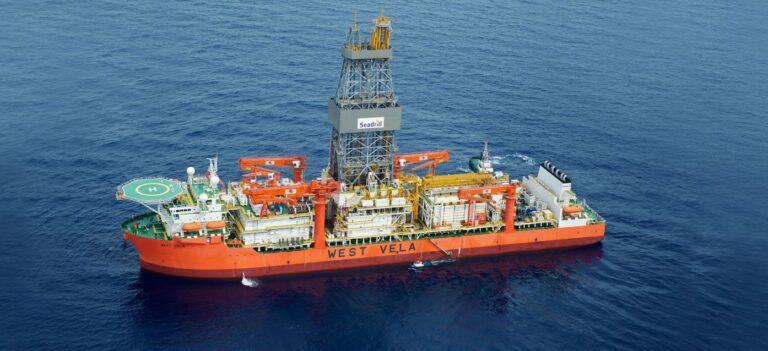 Vantage entered into a framework agreement with Seadrill Partners on 9 February 2021, according to an SEC filing from Vantage.
Under the management and marketing agreements, Vantage said it will provide marketing and operations management services in respect of certain of the Seadrill entities' deepwater floaters.
Vantage did not specify which rigs are included in the agreement.
These agreements are subject to the approval of the U.S. Bankruptcy Court for the Southern District of Texas.
Namely, Seadrill Partners filed voluntary petitions under Chapter 11 of the Bankruptcy Code to preserve value and to continue the operation and marketing its assets at the beginning of December 2020.
Seadrill Partners, set up as an asset-holding unit, owns four drillships, four semi-submersible rigs, and three tender rigs, which are all operated by Seadrill Ltd.
However, Seadrill Ltd, which owns 35 per cent of Seadrill Partners, has its own financial issues. As a result, Seadrill Ltd has also recently been forced to file Chapter 11 cases for several of its wholly-owned subsidiaries in Asia.
Only days later, Seadrill Limited also filed for Chapter 11 bankruptcy, its second one in less than four years.
In related news, tender rig specialist Energy Drilling Management earlier in February 2021 entered into a management agreement with Seadrill Partners to maintain, market, and operate three of its tender rigs.
The rigs are preserved in Singapore, Malaysia, and Indonesia and plans are in place to transition the rigs from Seadrill Management to Energy Drilling Management.
The rigs in question are Seadrill-T15, Seadrill-T16, and West Vencedor.