Verus Petroleum sees 12-fold production increase after recent acquisitions
Verus Petroleum has secured a 12-fold increase in its production with the closing of three recent acquisitions on the UK Continental Shelf.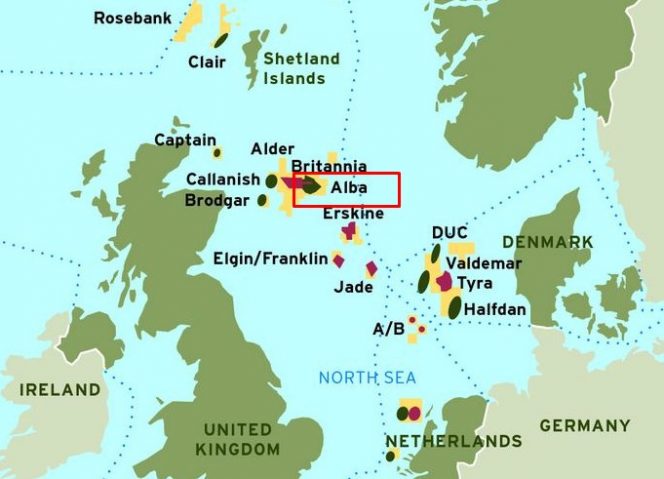 ---
Verus Petroleum said on Monday that its latest acquisitions secured an increase in its production – from 1,500 to 18,000 barrels per day in less than a year – through drilling and acquisitions in the UKCS.
The newest acquisition was closed on December 10. It was for a 17 percent non-operated interest in the Chevron-operated Alba oil field from Norwegian oil major Equinor.
As part of the agreement, initially agreed in April, Equinor retained its share of the decommissioning liabilities for the existing field infrastructure while Verus would assume decommissioning liabilities for any new infrastructure.
Equinor entered the Central North Sea – located Alba field in 1995. The field has produced over 420 million barrels of oil with the company's equity production in 2017 was around 2,300 barrels of oil a day.
The closing of the transaction came just a few days after Verus had completed the buy of a stake in Babbage Area in the UK North Sea from Premier Oil.
According to the terms of the deal, originally announced on April 30, Verus got a 47 percent share in the Babbage gas field, a 50 percent share in the Cobra discovery, and certain outstanding exploration commitments.
Premier received £30.3 million ($38.7 million) after adjustments for Babbage cash flows collected by Premier since the effective date of January 1, 2018. The total transaction is $88.1 million with further $7.7 million due to Premier if the Cobra discovery is developed.
Prior to these acquisitions, Verus Petroleum bought Cieco Exploration & Production (UK) Limited, a subsidiary of ITOCHU Corporation for $400 million in November.
The acquisition includes a 23.1% interest in the Western Isles Development Project, a 25.8% interest in the Hudson field, a 2.0% interest in the Brent Pipeline System, and a 1.2% interest in the Sullom Voe oil terminal.
Acquisitions increase production by 17,000 boepd
These three deals, each with an economic date of January 1 were funded by a combination of equity, existing cash reserves, and debt. Equity was provided by HitecVision, the majority-owner of Verus.
Together with the drilling of two wells on the Boa field, the acquisitions added approximately 17,000 barrels of oil equivalent (boe) to Verus's daily production.
Alan Curran, CEO of Verus, said: "Long-term, our aim is to build a full-cycle E&P company of scale. We now have a diversified portfolio of high-value barrels with low lifting costs in predominantly long-life fields with very strong cash generation, giving us the platform to achieve that aim.
"Our acquisition in the Boa oil field in 2017 announced our arrival; the completion of these three deals – within a matter of months – is a strong show of our resolve to become one of the leading independents in the basin."
Curran added that the business had a strategic goal to secure operatorship of assets in the short-to-medium term.
Amended lending facility
Verus also said it had signed an amended and restated Reserves Based Lending Facility (RBL) with its existing lead Nedbank Limited and six new banks to the facility on November 14, 2018.
The new banks are DNB Bank ASA, Lloyds Bank, BMO Capital Markets, Commonwealth Bank of Australia, Skandinaviska Enskilda Banken AB, and Royal Bank of Scotland.
"The RBL has been increased to $500 million and, with the strong support received from the banks and HitecVision, the company has access to material funds to finance acquisitions beyond those already announced," Verus said.
Related news
List of related news articles