VesselsValue: Tankers lead the demolition charge
Tankers took the lead in the demolition market, comprising approximately 43% of all scrapped cargo vessels in 2022, according to insights from VesselsValue.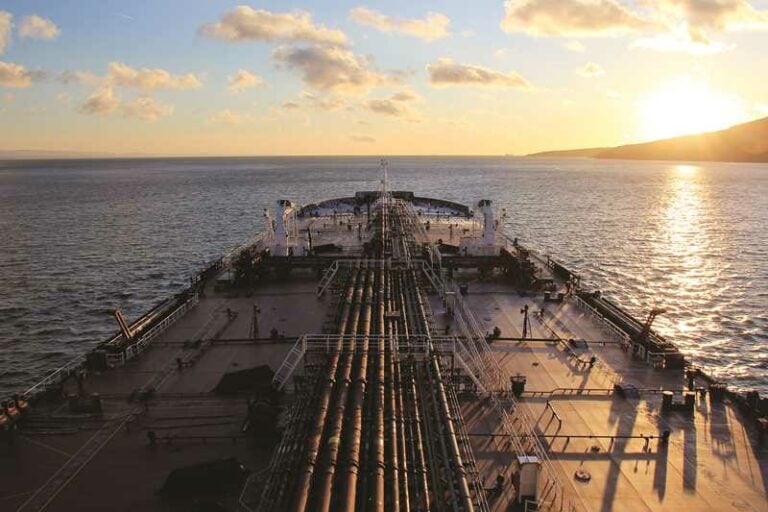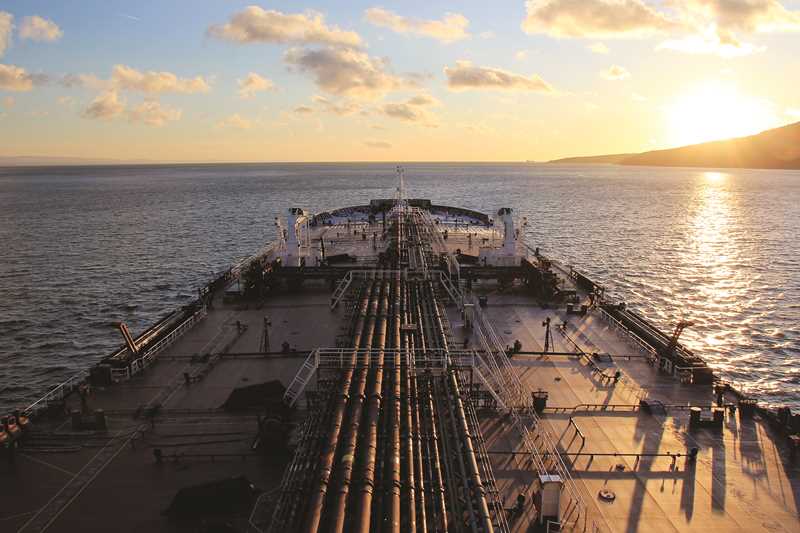 Despite this dominance, the number of tankers scrapped actually decreased by 55% YoY, dropping from 123 in 2021 to 55 in 2022.
In comparison, the number of bulkers scrapped was low, with 48 vessels accounting for 38% of the scrapped fleet, LPG vessels scrapped totaled 11% while the number of container vessels sold for demolition accounted for only 7%, and LNG just 1%.
A depressed freight market in 2021 led to swathes of older tonnage being sent to the scrapyard, but 2022 was a tale of two halves. As weak earnings continued in the first half of 2022, more than two-thirds of scrapping activity occurred during this period.
However, by the second half of 2022, not only were freight rates finally moving in a positive trajectory, but demand had surged for older tonnage due to the rise of 'dark fleet' trades, where older tonnage continued to trade sanctioned Russian cargoes. This meant that tankers that would have otherwise been sent for scrap, provided a cost-effective way to enter this sector and capitalise on the increased earnings.
Bulker demolition sales were down by c.16% YoY from 57 vessels in 2021 to 48 in 2022, although rates had tapered off from the unprecedented highs seen in 2021. Levels remained firm for most of the year and hopes of a resurgence kept many bulkers out of the scrapyard.
Historically high container earnings kept scrapping numbers very low for this vessel type with just 9 Containerships demolished, down by c.31% from 2021.    
Buyers
In 2022, it was Bangladeshi breaking yards that worked the hardest, demolishing 54 ships, accounting for approximately 42% of vessels sold for recycling. India was close behind, accounting for approximately 30% of scrapping activity, with 38 vessels sent for demolition, followed by Pakistan, which received only 19 vessels for demolition, accounting for 15% of scrapped vessels. Turkiye ranked fourth at 2% of the total vessels recycled, accounting for 2 vessels. The remaining 11% were removed in China, South Korea, Denmark, and the US.
Cargo
Bulkers
In the Bulker sector, Capesizes saw the highest number of vessels scrapped at 21, accounting for c.44% of the Bulker total. 10 Panamaxes were scrapped (21%) at 23 vessels, and almost half (48%) of Bulkers were delivered to Bangladeshi yards.
"With bulker rates softening in the second half of 2022 and with the Energy Efficiency Existing Ship Index (EEXI) legislation now in force, we are likely to see an increase in the number of bulkers sold for demolition this year as owners are encouraged to offload smaller, older, less efficient vessels," VesselsValue said.
Notable sales:
Capesize Sunbeam (171,200 DWT, Aug 2000, Koyo Dock). Demo price: 715 USD/LDT, VV Demo price 460 USD/LDT. Delivery location: Pakistan
Handysize Berkah 36 (26,800 DWT, Jul 1986, Usuki Zozensho). Demo price: 646 USD/LDT, VV Demo price 510 USD/LDT. Delivery location: Bangladesh
Tankers
The majority of tankers scrapped were in the Handy sector, with 29 vessels scrapped equating to c.46%, followed by Aframaxes with 15 sent for demolition. Of the 63 vessels scrapped, 28 were delivered to Bangladesh, 18 to India and 11 to Pakistan.
Notable sales:
VLCC Uranus (299,200 DWT, Aug 2002, Hitachi). Demo price: 610 USD/LDT, VV Demo Price 590 USD/LDT. Delivery location: Bangladesh
MR1 Debo (37,000 DWT, Aug 2002, 3 Maj Brodogradiliste). Demo price 720 USD/LDT, VV Demo Price 720 USD/LDT. Delivery location: India
Containers
The containership sector's scant demolition activity was dominated by Feedermax vessels, which accounted for seven of the nine containerships sold for scrap (78%). One Handy container and one Post Panamax were the only remaining vessels scrapped. Feedermax vessels have accounted for a similar proportion of boxship demolition deals in recent years: 71% in 2020 (59 vessels) and 72% in 2021 (8 vessels).
"The record-high container rates of 2022 ensured that it was only the oldest tonnage sent to the scrapyard this year. The scrapped vessels had an average age of 25 years. However, with rates falling at the end of 2022 and a large number of newbuilding deliveries expected to hit the water in the coming years, we are likely to see an increase in the number of older, less efficient Containerships sold for scrap in the near future," VesselsValue said.
Notable sales:
Feedermax Venus C (760 TEU, Jun 1989, Shin Kurushima Onishi). Demo price: 523 USD/LDT, VV Demo price: 560 USD/LDT. Delivery location: India
Feedermax Xetha Bhum (1,098 TEU, June 1993, Hanjin Heavy Ind). Demo price: 619 USD/LDT, VV Demo Price: 590 USD/LDT. Delivery location: India
Gas
LNG
Historically high LNG charter rates and a young fleet meant an inactive year for demolition with just one, very old vessel sent for demolition. This reflects the market's confidence in the LNG sector as an important transition fuel in the move towards cleaner energy sources. This has fuelled the rapid growth in the price of LNGs over the last few years.
Notable sales:
Large LNG Ocean Quest (126,540, Jun 1979, Newport News Shipbuilding). VV Demo price: 810 USD/LDT. Delivery location: India
LPG
Similarly in the LPG sector, soaring freight rates have resulted in an overall drop in demolition sales of c.33% YoY. Scrapping activity was dominated by small, very old vessels with an average age of 32 years.
Notable sales:
Fully Pres LPG Yutoku Maru (1,727 CBM, Nov 1992, Narasaki) sold for 630 USD/LDT, VV Demo price: 590 USD/LDT. Delivery location: Bangladesh
VLGC LPG Gas Komodo (78,543 CBM, Mar 1991, NKK) sold for 680 USD/LDT, VV Demo price: 670 USD/LDT. Delivery location: Bangladesh
In conclusion, VesselsValue expects that bulker owners who have held off scrapping in 2022, hoping for a resurgence in rates, may finally resort to demolishing inefficient older vessels in 2023 if freight rates remain at current levels. Conversely, tankers that saw improving earnings and values in the second half of the year and a firm gas market throughout 2022 are both likely to stay strong. It may not be until 2024 until a significant increase in scrapping for either sector.