Video: UK Releases First Footage of Military-Escorted Convoy in Strait of Hormuz
The UK Ministry of Defence has shared first video footage of merchant ships being escorted by a Royal Navy warship during their transit of the Strait of Hormuz.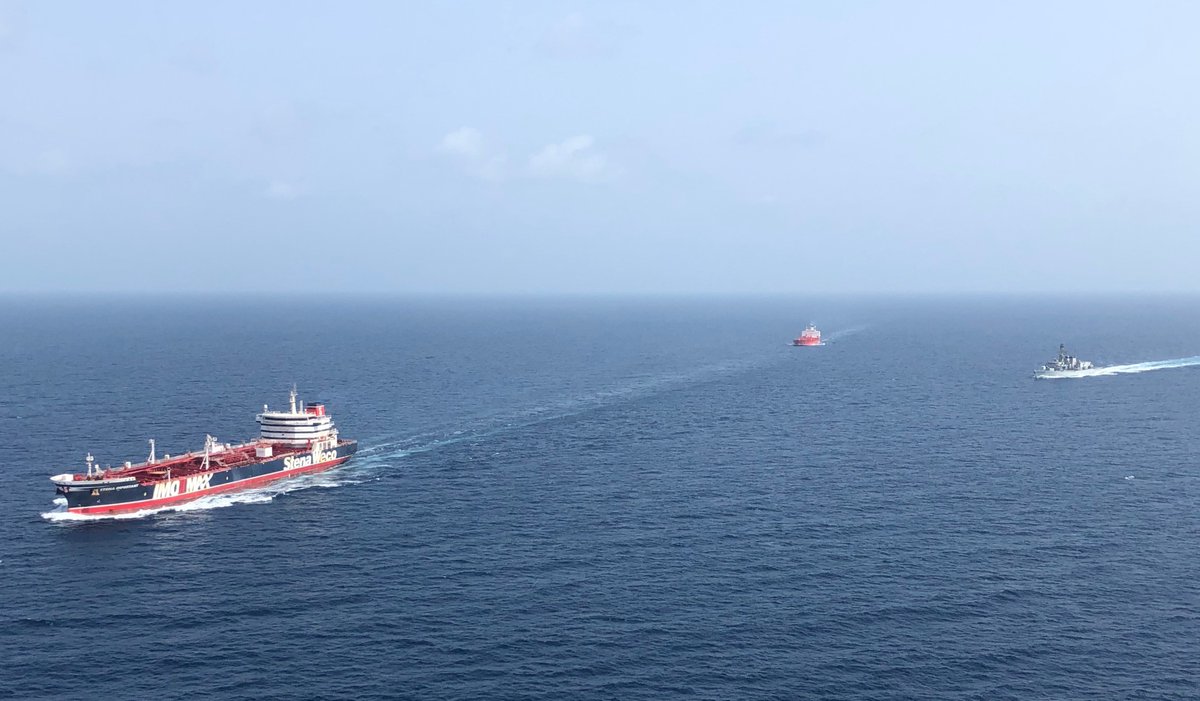 The footage was aired after reports on Wednesday said that Britain would accompany all British-flagged vessels through the strait after Iran seized the British-flagged Stena Impero on July 19.
Vessels being escorted by Royal Navy frigate HMS Montrose in the video included the 2015-built Stena Important and the 2016-built Sea Ploeg.
BREAKING: @DefenceHQ have released footage of HMS Montrose accompanying the Stena Important and the Sea Ploeg vessels in the Strait of Hormuz.

Presumably taken from Montrose's Wildcat? pic.twitter.com/pGlUhRFASs

— Henry Jones (@hthjones) July 25, 2019
"The Royal Navy has been tasked to accompany British-flagged ships through the Strait of Hormuz, either individually or in groups, should sufficient notice be given of their passage," a Reuters report quoted a government spokesman as saying.
The UK currently has a single large warship capable of protecting merchant shipping in the region. Another one, destroyer HMS Duncan, is en route to the Strait of Hormuz. However, it will not augment but replace the HMS Montrose. Another frigate, HMS Kent, and navy tanker Wave Knight are scheduled to sail for the Strait of Hormuz in September.
The 46,575 cbm Stena Impero was seized by Iran in what is perceived as a retaliatory measure after the UK detained a 300,000 dwt Iranian tanker on suspicion it was carrying a shipment of crude oil to Syria.
Immediately after the seizure, British-flagged ships were urged to avoid the Strait of Hormuz. The UK is also looking to establish a European-led maritime protection mission in the region, aimed at supporting safe passage of both crew and cargo. The plan has received support from France, Italy and Denmark so far.
World Maritime News Staff