Vladimir Rusanov LNG carrier starts NSR 2019 season with record passage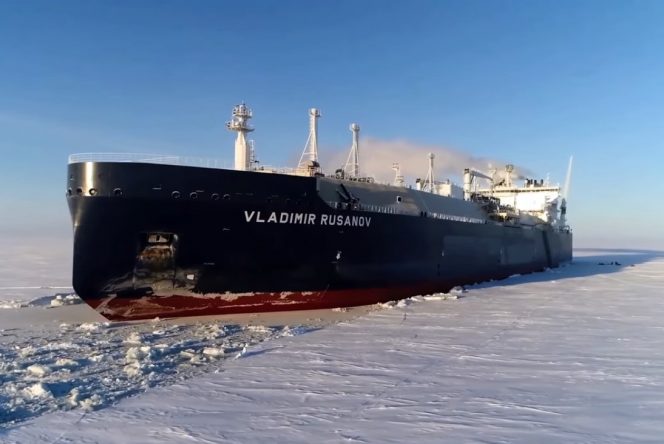 ---
The Arc7 ice-class LNG tanker Vladimir Rusanov has completed the Northern Sea Route (NSR) passage via the Eastern direction and delivered a cargo of LNG produced by Novatek's Yamal LNG project to China.
Novatek, Russia's largest independent natural gas producer and LNG operator, said on Thursday that the cargo was shipped from the port of Sabetta to the port of Tianjin, China.
According to the company, Vladimir Rusanov transited the ice-covered part of the route in only six days, setting a new record for independent passage via the NSR without ice-breaking support with cargo on board.
The net voyage time from Sabetta to the destination port was completed in a record 16 days, which is less than half the time required to transport a cargo of LNG along the traditional westbound route via the Suez Canal and Strait of Malacca.
First deputy chairman of the management board Lev Feodosyev said: "This voyage set a number of records for the passage time of the ice part of the NSR, and for the total voyage time to China from the Russian Arctic region.
Vladimir Rusanov, capable of transporting 172,000 cubic meters of LNG, is part of the ice-breaking LNG carrier fleet chartered for the Yamal LNG project.
The vessel loaded its first cargo at the Novatek-led Arctic LNG project at the end of March 2018 after completing its ice trials.