Wärtsilä scores Fratelli Cosulich's new LNG bunkering ship gig
The Finnish technology group Wärtsilä will supply a cargo handling system for a new LNG bunkering vessel of the Italian shipping group Fratelli Cosulich.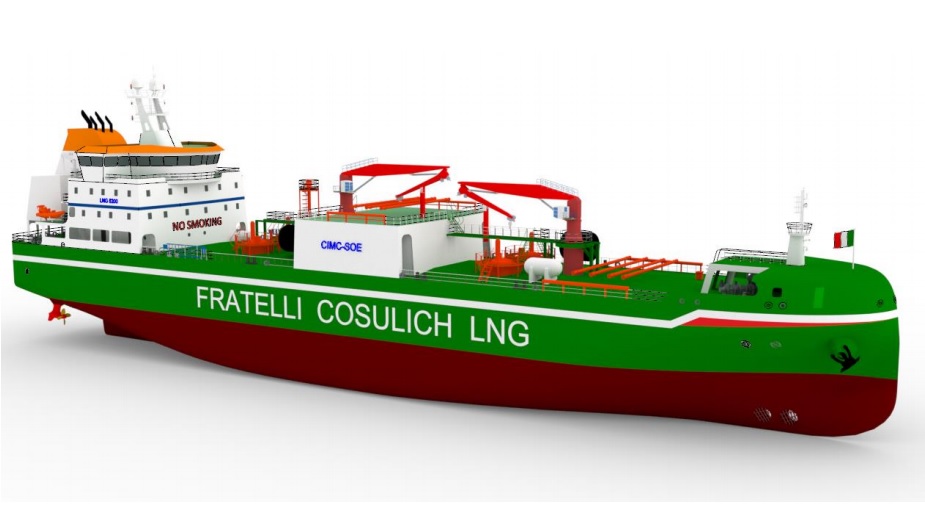 Wärtsilä said it booked this contract in August.
Nantong CIMC Sinopacific Offshore and Engineering shipyard in China is building the vessel for Fratelli Cosulich. Specifically, the vessel will be able to transport over 8,000 cubic metres of LNG.
The selected Wärtsilä system includes complete engineering, design, and equipment supply package for the cargo handling system. Moreover, this entails a loading and discharge system, a boil-off gas (BOG) management control and integrated fuel supply system, and also the custody transfer and bunkering transfer systems.
Wärtsilä will deliver the equipment starting in 2022. Meanwhile, this new LNG bunkering vessel is expected to start commercial operations in 2023.
The ship will afterward probably operate around Italy's coastline in the Mediterranean Sea.