Waves4Power targets global markets with Bnd-Engineering partnership
Swedish company Waves4Power has formed strategic partnership with Dutch engineering specialist Bnd-Engineering in a move to commercialize and deploy its WaveEL wave energy system globally.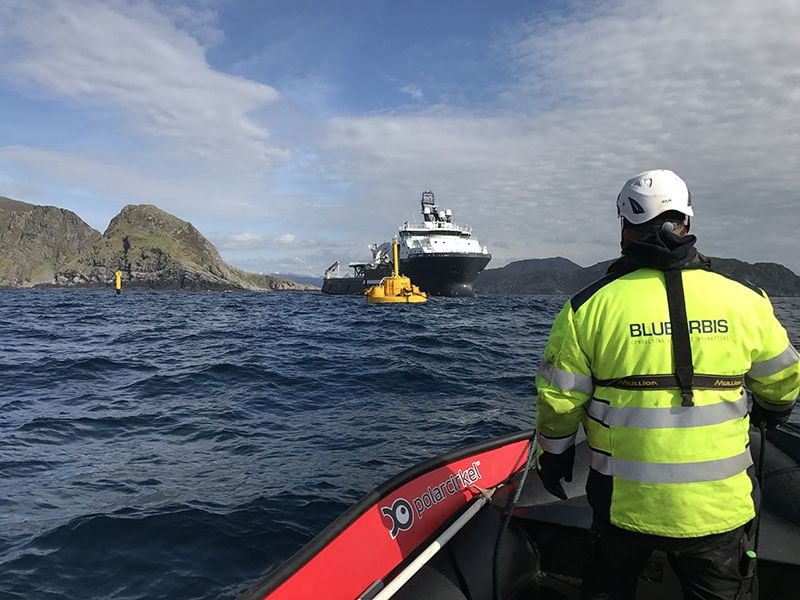 According to Waves4Power, the company is going into commercialization of its WaveEL system and is currently in discussions for several large and challenging projects on the global market.
Therefore, Waves4Power has teamed up with Bnd-Engineering to strengthen its technical competence and resources.
BnD Engineering will add both mechanical and chemical engineering skills and experience to Waves4Power's engineering team, the company said, in addition to the vast experience from setting up efficient project processes in challenging technical projects.
According to Waves4Power, project management and detailed project documentation is key to successfully run the ocean power projects the company is focusing on.
The Cote d'Ivoire smart city project
Waves4Power unveiled its plans to set up a wave energy park using its WaveEL wave energy technology as part of the new smart city project 'Cité Verte' in Abidjan.
The wave energy park is the first step in demonstrating wave energy as a viable sustainable energy source and to secure a long-term power purchase agreement (PPA) to supply green energy to the new smart city.
The smart city project is a collaboration between the District of Abidjan, SGIR and Nordic Estate Group.
Their common vision is to build a new city that can be an example and set the standard for future societies not only in Cote d'Ivoire but in all of Africa.
"The objective is that the people of Cité Verte will live a comfortable life while making a minimal impact on the local, regional, and global environment", said Jonas Kamf, CEO of Waves4Power.
Nordic Estate Group is majority owner and Waves4Power's local partner. The pilot installation will involve the deployment of 42 WaveEL buoys.
"The aim is to grow this park over time in order to meet the growing demand of sustainable electricity from Cité Verte", Kamf added.
Waves4Power is involved in several other projects in Europe, USA, South East Asia and the Pacific region.