"We need a far more decisive break from the past"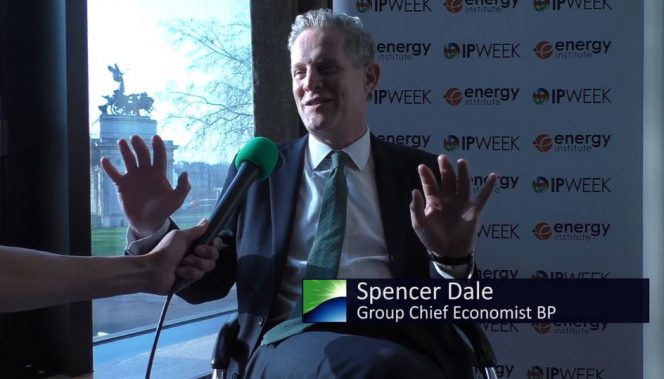 By Femke Perlot-Hoogeveen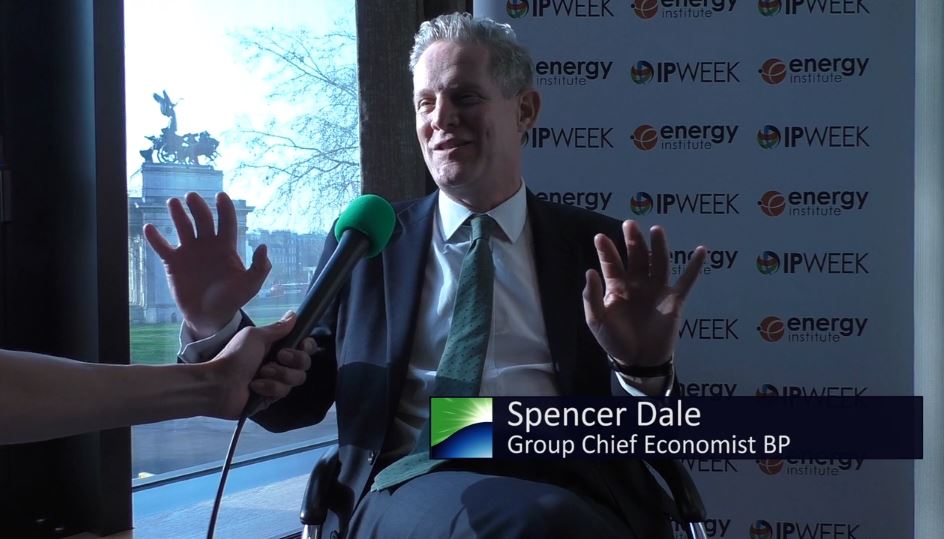 They both worked at the central bank of their home country before joining an oil and gas major. They both play a key role in the transformation of their oil and gas majors into broad energy companies.
They are Spencer Dale, Group Chief Economist of BP and Eirik Wærness, Chief Economist of Equinor.
Offshore Energy Today had the opportunity to speak with them about their views on energy market developments, reaching the Paris Agreement and the dual challenge of more energy and less carbon.
Eirik Wærness has been in the industry for a while. Asked about what he sees as the most remarkable developments of his time in the energy realm,
Wærness says: "What is going on at the moment in terms of cost reductions in renewable electricity and battery technology for electric vehicles is a remarkable change."
At the same time the oil and gas industry demonstrates an enormous ability to reduce its cost levels when it has to.
"Some of those changes are mind-boggling in terms of what we are able to do," says Wærness, which "bodes well for the ability of that part of the energy industry to be competitive going forward."
Shifting supply and demand
Spencer Dale, who manages BP's global economics team, is a bit more of a newcomer in the industry, at least compared to Wærness, but brings decades of experience in economics and finance. When Dale looks at the energy markets, three things strike him as very exciting.
First, the developments in the energy market itself. US shale oil and gas are revolutionizing the supply side of the market. The growth of electric cars and shared mobility are changing significant parts of the demand side.
Second, according to Dale, is the shift in global energy demand notably towards China, India and Southeast Asia.
Third, something that Dale confesses he had not really thought about until his move to BP, is technology. "Digitization, artificial intelligence, how is that going to change the way we both produce and consume energy?"
Power, power, power
Dale and Wærness are both responsible for advising their company leadership on global energy trends. What are their views on the Paris climate agreement, I asked, and do they think it is possible to meet the two-degree goal?
Dale and Wærness do and have ideas how. "We need a far more decisive break from the past", says Dale. He mentions two messages from the BP Energy Outlook 2018 – launched just a day before the interview – related to what that break might look like.
If you don't like something, the best way of rationing it is to put a price on it
One is carbon pricing. "We know this from economics for hundreds of years," says Dale. "If you don't like something, the best way of rationing it is to put a price on it, and that is what carbon pricing does." The second message is about what best to focus efforts on to reduce carbon emissions.
"First of all," says Dale "think about the power sector." "Then think about the power sector. And if you have got any time left, think a little bit more about the power sector." In any scenario that shows a sharp fall in carbon emissions, the power sector plays a key role. "That's where government policies and we should be focusing our efforts."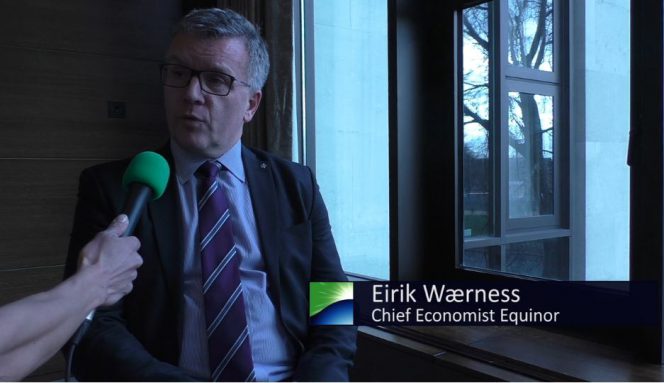 Paris no walk in the park
Wærness, like Dale, has also led macroeconomic research and scenarios. One of these scenarios, says Wærness, has a trajectory which is consistent with the two-degree target, with a fifty percent probability.
"It is not very likely," says Wærness, "it requires concerted action with governments in the driving seat, with industry following up, with technological changes, with behavioral changes."
"It is possible, but it is very far away from being a walk in the park."
According to Wærness, the solution will not come from one invention or one measure, and "you will definitely not find a solution in the Western world."
"This is a lot about providing energy to the emerging economies, and at the same time reducing CO2 emissions there."
Peak oil
In an interview with Bloomberg in 2017, Wærness said that to reach the two-degree target, peak oil has to happen extremely rapidly. I asked Wærness what he thinks of that today. He explains that when Equinor made the two-degree scenarios over the last years, they designed those to be a pathway to an emission level consistent with the climate target.
In that scenario, global emissions from the energy sector have to go down by some 60 percent from today to 2050. There are different pathways to get there.
"One pathway is not very optimistic on carbon capture and storage, but extremely optimistic on energy efficiency, very optimistic on the growth of renewables, extremely optimistic on the penetration of electric vehicles and in that scenario, oil demand will peak in 2023, 2024, and then start a moderate decline."
Advantaged oil
So what does peak demand mean for an international oil company, or "a broad energy company"? Dale and Wærness both point at natural decline.
Because of natural decline, there is going to be a huge need for investments to keep supply at pace with demand, even if oil demand were to peak relatively soon.
Dale: "For a company like BP, that has a key role in our strategy. Continue to invest in oil, because the world will need that investment, but make sure to invest only in low cost, advantaged oil to make sure that we are robust for this more competitive environment that we think is going to emerge over the next ten to fifteen years."
Wærness also sees ample opportunities for his company. "We have to make that as energy efficient and as carbon efficient as possible."
In one of Equinor's scenarios, carbon emissions are going to cost between USD 100 and USD 150 per ton, by 2050. In the same scenario, Equinor still produces more than sixty million barrels per day, the same as in 1980.
More energy
Investments in oil remain key to Equinor's strategy. At the same time, the company is increasing its investments in renewable energy and decarbonization.
Wærness: "We need it all. This is not one or the other." There are some critical questions to be tackled. "How will different markets function, what will the business model be, where do you generate value in a value chain with intermittent uncontrollable renewable electricity?"
"What is the price of oil going to be in a situation where demand is not 120 million barrels but 60 million barrels?" "How do you regulate markets to make sure that investors are willing to invest in renewable electricity when the marginal cost of producing it is zero?" "Those types of issues are there, but there is definitely going to be need for energy."
Less emissions
Dale calls it the dual challenge that needs solving over the next twenty to thirty years. "Without energy, the increasing prosperity and improving living standards will be stunted."
"We need more energy, but at the same time, we need less carbon to make sure that we can grow in a sustainable way."
"BP wants to play its part in solving that dual challenge, and what makes me most excited is trying to think through the economics of how we can address that dual challenge."
"Working in energy is so important to the functioning and living standards of the world", says Dale. "It's all pretty exciting."
Interview Spencer Dale Part 1: Exciting energy developments and peak oil
Interview Spencer Dale Part 2: Paris Agreement, carbon pricing, carbon capture and storage
Interview Spencer Dale – Part 3: More energy, less carbon, circular economy
Interview Eirik Wærness – Part 1: Remarkable energy developments, key challenges, carbon pricing
Interview Eirik Wærness – Part 2: Cyclicality, cost-reductions, oil price, geopolitics, peak demand, Paris Agreement
Interview Eirik Wærness – Part 3: Breakeven oil price, new discoveries Norwegian Continental Shelf
Interview Eirik Wærness – Part 4: Developing offshore wind