Webtool Boosts JDR's IWOCS
Subsea cutting tools specialist, Webtool, has supplied JDR Cable Systems with a resettable emergency disconnection tool for its fleet of rental IWOCS well intervention and workover systems.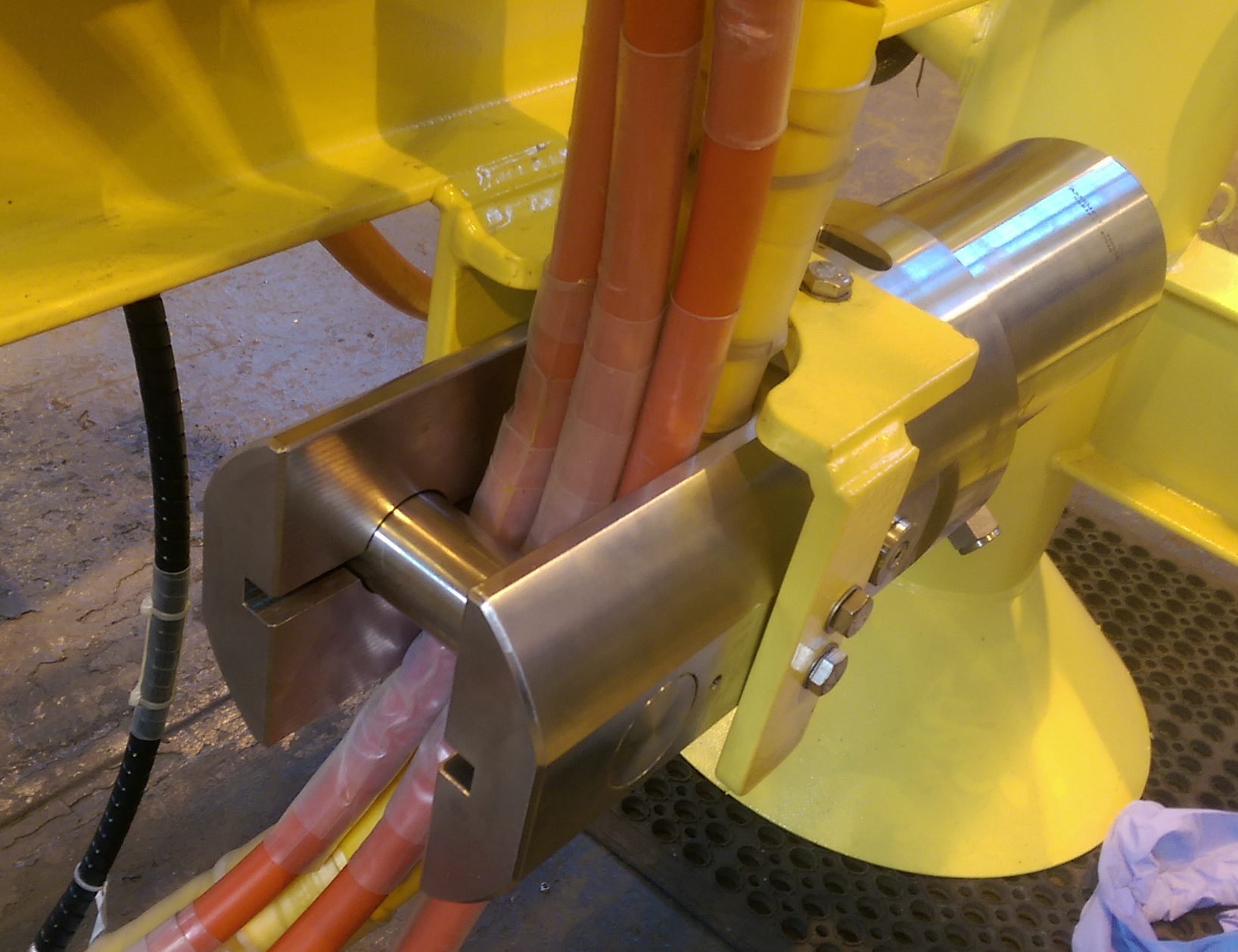 JDR's Intervention Workover Control Systems (IWOCS) rentals are said to offer oil and gas operators the ability to increase production from subsea wells by providing a temporary connection for intervention, completions and plug and abandonment applications.
The Webtool cutter is designed to allow the IWOCS package to be released without damaging the subsea assets in the event of an emergency.
An integral part of the IWOCS, the tool can be used to cut hydraulic and electrical flying leads as well as mixed material bundles typically found in umbilical, hoses and cables such as multiple fluid transfer lines, steel tension member, fibre rope, reinforced hoses and electrical conductors. It is also one of the few tools able to cut tension wire together with cables and hoses, Webtool explains.
The tool can be reset by either returning it to the vessel or reset subsea by ROV for a speedier return to well intervention operations.
"The Webtool IWOCS emergency cutter offers our clients a highly effective way of managing emergency disconnections with minimum disruption to their intervention, completions and plug and abandonment applications," says Johnston Dietz, technical manager IWOCS, JDR Cable Systems.
The Webtool emergency cutter range is part of the Webtool range designed and manufactured by Allspeeds in the UK.