Windstream Wholesale Expands Portfolio with Two Subsea Links
Network communications provider Windstream Wholesale is connecting its core network to the MAREA and BRUSA cable landing station in Virginia Beach through Telxius, a Telefónica Group company.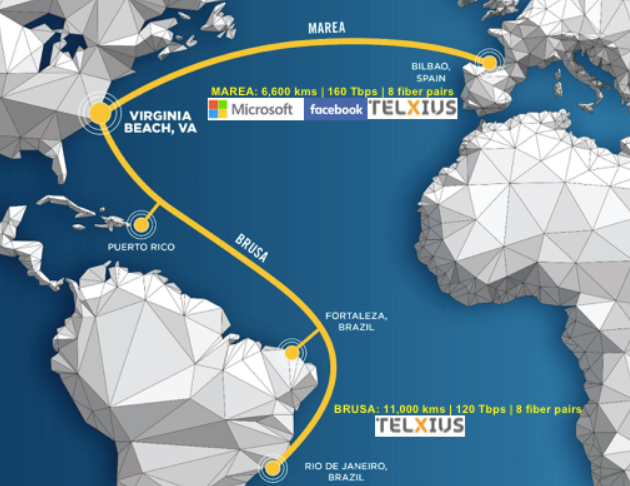 The new access point should provide Windstream Wholesale customers with high-speed network connections into Europe, South America, the Caribbean over the MAREA and BRUSA subsea cables and multiple points nationally across the U.S.
"Windstream is excited to be one of the first U.S. national network operators in the MAREA and BRUSA landing station to provide this new level of connectivity options in Virginia Beach to support even the most aggressive and bandwidth-intensive digital initiatives," said Joe Scattareggia, president of Windstream Wholesale. "Our collaboration with Telxius is laying the foundation to provide customers connectivity and diversity options coast to coast to all of the major peering locations throughout the U.S. and beyond."
"We are pleased to collaborate with Windstream at Telxius' facilities within the Virginia Beach Cable Landing Station as it creates vast new opportunities for wholesale and enterprise customers with international interests," said Enrique Valdés, VP of Sales, North Region.