Wintershall Dea kicks off long drilling campaign as 'West Mira' spuds debut well
German oil and gas company Wintershall Dea has said that the West Mira rig has spudded its debut well on the Bergknapp exploration prospect in the Norwegian Sea.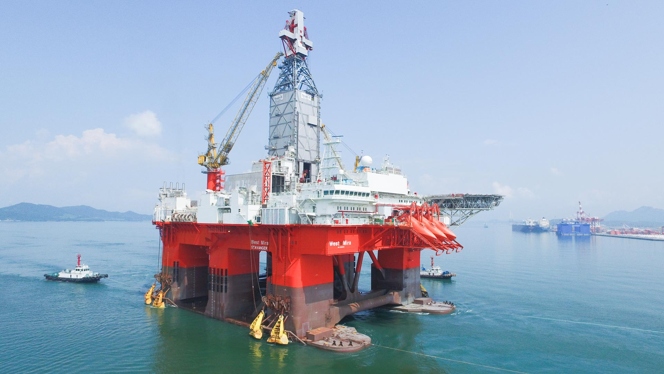 Wintershall Dea said last Friday that the prospect marked the beginning of a two-year drilling campaign with the West Mira, operating at least 12 wells over the next two years.
As previously reported, the newbuild rig has been upgraded with a hybrid battery solution to reduce emissions, and a suite of technology including automated drilling sequencing, wired drill pipe, and a digital well twin. The rig has been awarded the DNV GL Battery Power class notation.
"The technology is an underlying enabler for us to reach our efficiency goals for this campaign. More importantly, we have been planning extensively for many months, aligning our teams onshore and offshore, investing in training, and developing a One Team spirit that will be crucial for a safe and efficient campaign," said Janne Lea, VP for Reservoir, Development and Engineering for Wintershall Dea in Norway.
Wintershall Dea said that upgrading the rig with the hybrid battery solution would reduce diesel consumption removing some 15% of CO2 and 12% of NOx emissions.
After drilling the Bergknapp prospect, the West Mira will continue on Wintershall Dea's nearby Maria field, where it will drill two infill wells. It will then be moved south to the North Sea, where it will drill one well on the Vega field, and six development wells on the Nova project, before moving back to Vega to drill two more wells.
Along with Dvalin in the Norwegian Sea, Nova is one of two Wintershall Dea subsea fields currently under development.
"As a company, we see continuous improvement and technology development as a crucial contribution in addressing two major challenges at the same time: the world's growing demand for energy and global climate change," said Alv Solheim, Managing Director for Wintershall Dea in Norway.