Wison secures front-end EPC deal for Pilot FLNG unit
Wison Offshore & Marine has been awarded a front-end engineering and design contract for Pilot LNG's floating liquefaction unit.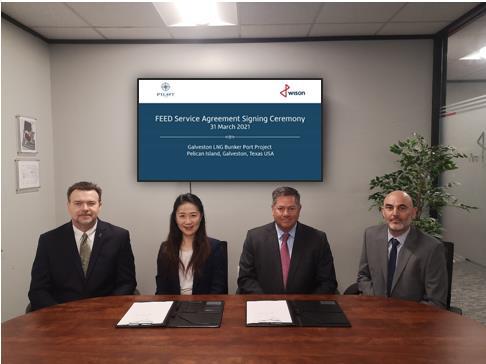 The deal was awarded by Pilot LNG to Wison Offshore & Marine's unit, Wison Offshore Technology.
Pilot LNG is developing the Galveston LNG Bunker Port (GLBP) project on Pelican island, Galveston, Texas.
As shipping companies and operators look for ways to reduce their GHG emissions and meet global maritime environmental standards, LNG is increasingly becoming the fuel of choice.
GLB is aiming to service one of the largest port complexes in the United States, comprising of the ports of Houston, Galveston and Texas City, providing the infrastructure to supply LNG to the growing global LNG bunker market.
Pilot said in its statement int plans to employ technology utilizing electric drives and air-cooling systems powered with electricity sourced primarily from Texas renewables, eliminating virtually all GHG emissions and likely making the GLBP project one of the greenest facilities of its type in the world.
The floating LNG unit Pilot is aiming to deploy will have a liquefaction capacity of 0.5 million tons per annum of LNG and a storage capacity of 18,000 cubic meters.