With FSO picked, oil field project off Thailand expected back online next year
Canada-based oil and gas company Valeura Energy has inked a deal for a floating, storage and offloading (FSO) vessel, which will be deployed on its oil field project in the Gulf of Thailand. Thanks to this, the restart of production from the field is now slated for the first quarter of 2023.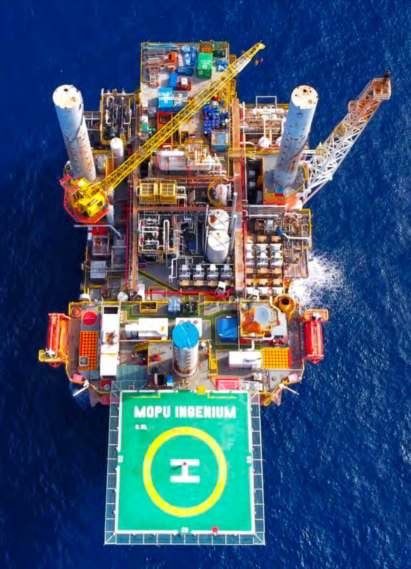 Valeura Energy revealed last week that it had entered into a Letter of Award (LOA) with PT Buana Lingas Lautan (Buana) for the charter of the MT Vula tanker, which would be used as an FSO vessel for the production from the Wassana oil field.
The two companies are working to finalise the remaining commercial terms by way of a formal charter agreement and Valeura anticipates that the FSO will mobilise to the Wassana field by the end of 2022, pending routine customs clearances and safety inspections. The Canadian player is focused on the restart of production from this field and is now targeting oil production in January 2023 instead of 4Q 2022, as previously expected.
As a reminder, the production from the Wassana field was suspended in May 2020 by the previous operator. Following a sale and purchase agreement in April 2022, Valeura completed the acquisition of the entire share capital of KrisEnergy International in June. As a result, the company now holds an operated interest in two shallow water offshore licences in the Gulf of Thailand – Licence G10/48, containing the Wassana oil field, and Licence G6/48 containing the Rossukon oil field.
Sean Guest, President and CEO of Valeura, commented: "We are building momentum toward the restart of production operations at the Wassana oil field with initial net production rates of up to 3,000 bbls/d. We have signed a letter of award to charter a suitable FSO which is due to arrive on location around the end of the year. Given this, we anticipate having production online in January 2023."
Furthermore, Valeura is targeting an increase in rates to 4,500 bbls/d as a result of a five-well infill drilling programme planned to start in the second quarter of 2023. To this end, the company recently chartered the PV Drilling 1 jack-up drilling rig and is now engaged in planning and procurement work relating to its 2023 drilling programme.
During the third quarter of 2022, the Canadian player completed the underwater survey work on the Wassana field's mobile offshore production unit (MOPU) and the engineering reports were submitted to support the re-certification of the facility for continued use. The re-certification of the MOPU Ingenium- amounting to a formal life extension of the facility – is expected once "minor upgrades" are completed later this month.
FID for another oil field slated by year-end
Meanwhile, Valeura made progress on its development plans for the Rossukon oil field and anticipates taking a final investment decision for this project before the end of 2022. While a formal development plan has already been submitted by the previous operator, the Canadian firm's plan seeks to optimise production start timing and to reduce the upfront capital that is required to commercialise Rossukon's 4.7 million bbls of 2C resources.
"Separately, our team has worked swiftly to prepare for growth in 2023, both by chartering a drilling rig to support our Wassana infill drilling campaign starting in late Q2 next year and by progressing our development plans for the Rossukon field, where we are targeting a final investment decision this quarter, leading to initial oil production starting in Q4 2023," added Guest.
In addition, Valeura is evaluating several opportunities to increase its presence in Southeast Asia through further merger and acquisition-led growth, with a focus on opportunities that can both add to near-term cashflow and provide opportunities for value accretive reinvestment.
The company also points out that its Thrace basin tight gas play in Turkey continues to see interest from potential farm-in partners, with several parties continuing to evaluate a potential commercial arrangement.
"While no assurances can be given that such evaluations will result in a partnership, the company continues to believe the play is a potentially significant source of potential value and warrants further appraisal work," concluded Valeura.