With new acquisition, TAQA expands its well solutions business across multiple geographies
The Industrialization Energy Services Company (TAQA) has closed the acquisition of a 100 per cent interest in Al Mansoori Petroleum Services (AMPS), expanding its footprint in the Middle East, North Africa, Central Asia, and Eastern Europe.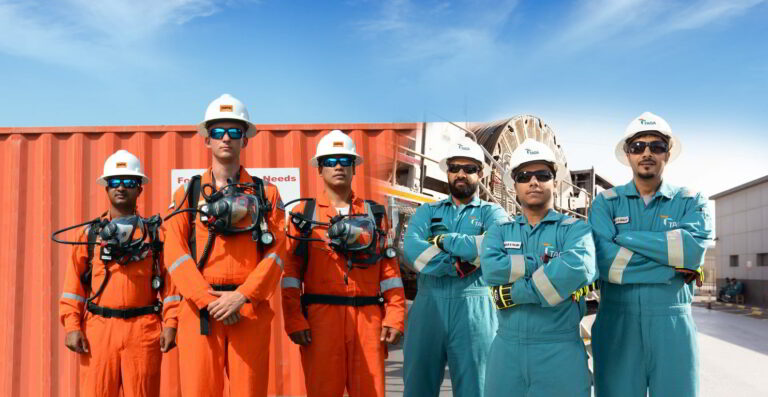 TAQA confirmed the closure of its acquisition of Al Mansoori Petroleum Services on Tuesday, 31 January 2023. This enables the firm to enlarge its well solutions business internationally. The firm explained that the acquisition was funded by a capital increase led by its existing major shareholders.
According to the company, this investment brings "a long-established, well-diversified MENA-based business with a track record of strong performance and longstanding relationships with large oil and gas companies in the region."
Ahmed Al Zahrani, TAQA's Chairman of the Board, remarked: "I would like to thank TAQA shareholders for their trust in TAQA and their commitment to support TAQA's growth journey and progressive plans that are aligned with the kingdom's Vision 2030. The capital increase will position TAQA as an international company operating across multiple geographies, a true Saudi national champion."
The combined businesses employ over 5,500 employees, serving "a wide and diverse" customer base across 20 countries, creating a regional and global integrated well solutions business headquartered in Dhahran, Saudi Arabia.
Khalid M. Nouh, CEO of TAQA, commented: "Together, we are better positioned to continue our journey into profitable growth through the unique opportunity to build upon our combined portfolio, strong business acumen, recognized brand and quality products and services.
"Our focus remains to provide exceptional products and services to our customers while creating the highest value for our shareholders and people."
TAQA's well services portfolio includes coiled tubing and stimulation, cementing, wireline, frac, directional drilling, downhole tools, completions, well testing, slickline, inspection, H2S safety, and logging and perforating.