Woodside wins Bumi FPSO termination case as court dismisses appeal
After hearing the appeal filed by Malaysia's Bumi Armada, the Supreme Court of Western Australia has ruled in favour of Australia's energy giant Woodside in a dispute over the early termination of an FPSO charter.
Woodside revealed on Friday that the Supreme Court of Western Australia has dismissed Bumi Armada's appeal in regards to the court's decision from 2020, which dismissed the Malaysian player's claim for compensation following the termination of the charter for the FPSO Armada Claire.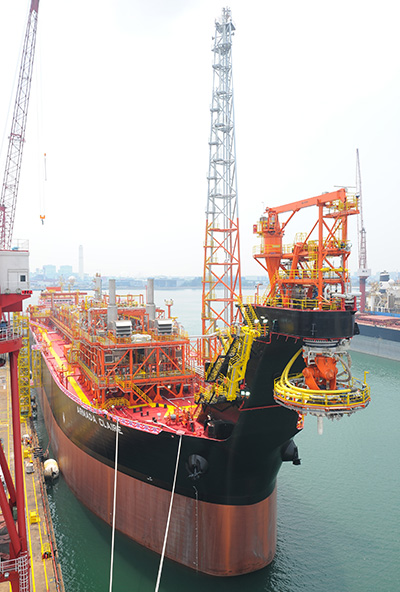 As a reminder, Bumi Armada inked a four-year deal, valued at approximately $357.5 million, with Apache to provide the FPSO Armada Claire for the Balnaves field back in September 2011. The contract was set to expire in August 2018, however, it also contained options for four annual extensions.
After Woodside bought Apache's 65 per cent interest in this field in April 2015, the contract was novated to the company the following month. However, Woodside decided to terminate the charter for this FPSO in March 2016. As this was more than two years before the charter was scheduled to end, Bumi deemed the termination unlawful and decided to take legal action against the Australian company.
A few days after Woodside terminated this deal, Bumi Armada's subsidiary Armada Balnaves sent a counter-notice of termination to Woodside, reserving the right to claim damages for the breach of the contract.
Days later, Bumi went further with this dispute by starting a court action against Woodside, stating that the damages for breach of contract would be quantified at a later stage and that it also wanted reimbursement for an additional sum of $66.2 million for work done and materials supplied pursuant to the contract, interest, costs, and other relief as the court deemed fit. A $283.5 million claim disclosing the height of the damages was submitted to the Supreme Court of Western Australia in April 2016.
Almost four years after this dispute was initiated, the Supreme Court of Western Australia ruled in favour of Woodside. The ruling, which came in late January 2020 following a trial held in February and March 2019, dismissed Bumi's claim.
In response to this, Bumi revealed in February 2020 that it intended to appeal this decision. After the Malaysian offshore services provider filed this, the Western Australian Court of Appeal heard the appeal in July 2021.
In a judgment issued on Friday, the Court of Appeal has opted to bring this case to an end by ruling in favour of Woodside and dismissing Bumi's appeal.
When it comes to Woodside's recent developments, it is worth noting that the Australian energy player completed the merger with BHP's oil and gas portfolio earlier this month.