24 jack-up barges and 38 offshore support vessels join UAE player's fleet
UAE's ADNOC Logistics & Services (ADNOC L&S), the shipping and maritime logistics arm of the Abu Dhabi National Oil Company (ADNOC), has expanded its fleet by completing the acquisition of Zakher Marine International (ZMI), an Abu Dhabi-based owner and operator of offshore support vessels and self-propelled jack-up barges.
While announcing the deal to acquire Zakher Marine International in late July 2022, ADNOC L&S explained that the deal would enable it to grow its total fleet to more than 300 vessels, enhancing its offering to the oil and gas industry.
In an update on Thursday, the UAE firm confirmed the closing of this acquisition without disclosing any financial details of the transaction. The closing ceremony was held at ZMI's Sentinel Barge in Abu Dhabi. Thanks to this acquisition, ADNOC L&S has added 24 jack-up barges and 38 offshore support vessels to its fleet.
Capt. Abdulkareem Al Masabi, CEO of ADNOC L&S, remarked: "As part of our wider growth strategy, this acquisition allows ADNOC L&S to offer a broader range of services to our customers, unlocking new and attractive revenue opportunities, whilst leveraging ZMI's proven track record for operational excellence and commitment to health, safety and environment.
"The addition of these assets and expertise will open new markets for ADNOC L&S, both locally and internationally, broaden our industry-leading integrated services offering and consolidate our position as the region's largest integrated logistics provider."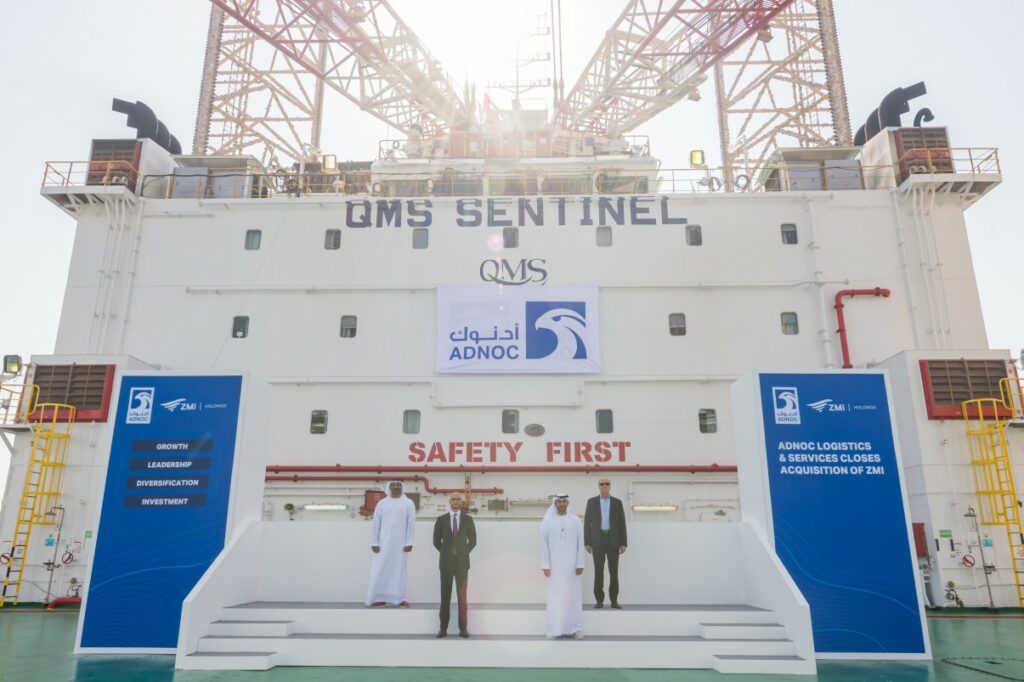 In addition, this acquisition widens ADNOC L&S' services to include "critical support assets" for offshore operations, including ZMI's offshore renewables project in China. ZMI will continue operating as a standalone entity under ADNOC L&S, led by Ali El Ali as CEO.
Ali El Ali, Chief Executive Officer of ZMI, commented: "We are a UAE company, first and foremost, and have worked with ADNOC for decades to deliver In-Country Value. Together, we cover the entire offshore marine services value chain. This partnership will ultimately allow ZMI to strengthen its position as the global leader of the largest active fleet of offshore jack-up barges and support vessels."
Regarding ADNOC L&S' other recent activities, it is worth noting that the UAE player won a contract totalling $1.7 billion (AED 4.3 billion) with ADNOC Offshore in August 2022.
This deal is expected to support the expansion of ADNOC's crude oil production capacity to five million barrels per day by 2030.