A new European alliance on CCS launched
A new alliance between actors in carbon capture and storage (CCS) has been launched, Danish Shipping, one of the initiators of the new alliance said.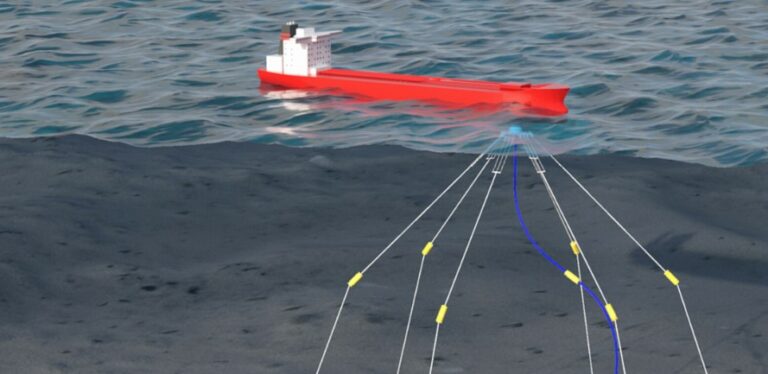 Named Carbon Capture & Storage Europe, the alliance brings together a wide range of companies and organisations.
The coalition members are: Aker Carbon Capture, Baker Hughes, Bellona, Clean Air Task Force, the Confederation of European Waste-to-Energy Plants (CEWEP), CO2 management, Danish Shipping, Dow, the European Lime Association (EuLA), General Electric (GE), and Novozymes.
The alliance was announced at an event in the European Parliament with the aim of promoting the proliferation of CCS in Europe.
CCS Europe is a collective of technology providers, project developers, industry professionals, and environmental NGOs on a mission to promote the deployment of carbon capture technologies in order to curtail industrial CO2 emissions and minimize the amount of CO2 that has already entered the atmosphere. CCS Europe aims to encourage European and national policymakers to create regulatory and financial instruments that will attract the necessary investment in this area. The organization's primary focus is on energy-intensive and hard-to-abate industries that are unable to eliminate CO2 emissions by means other than capture.
CCS is a process of capturing carbon dioxide (CO2) emissions from large point sources, such as power plants and industrial facilities, and storing them underground or in other long-term storage solutions.
The process involves three steps: capturing CO2 from the source, transporting it to a storage location, and storing it in a secure and permanent manner. The captured CO2 can be stored in geological formations such as depleted oil and gas reservoirs, saline aquifers, or in the ocean.
CCS plays an important role in mitigating climate change by reducing the amount of CO2 released into the atmosphere. It allows for continued use of fossil fuels while reducing their impact on the environment.
"CCS is an important part of the EU's ambitious goal of achieving climate neutrality by 2050. We need to spread the use of CCS, which is a technology that is already proven to work. We can do this, among other things, by creating a single market for the transport of CO2," says Jacob K. Clasen, Deputy CEO of Danish Shipping.
Up to 50 million tons of CO2 will need to be stored in the European underground by 2030 as part of EU's net-zero plan.
Furthermore, in March 2023, Ursula von der Leyen, the President of the European Commission, stated that the European Union needs to permanently store 300 million tonnes of CO2 each year by 2050. However, some experts believe that this target may be insufficient to attain net-zero emissions. Currently, there is no permanent storage of CO2 within the EU.
A dedicated CCS strategy from the EU is expected to be announced in the middle of this year, and it can help pave the way for an integrated European market for CO2 that needs to be transported and stored.
"We have recently inaugurated Project Greensand in Denmark, which proves that CCS is an accessible technology and opportunity. Therefore, the transport of CO2 will soon be a new opportunity for shipping companies, which can provide a flexible and cost-effective transport solution to the storage facilities. We believe that CCS is an integral part of the future, but we need to create a market as soon as possible," says Clasen.
The greatest demand for shipping CO2 is estimated to arise in Europe, where most projects are planned to be located offshore under the North Sea. Shipping is anticipated to play a role in either direct injection via floating infrastructure, or transport to dedicated onshore injection facilities from across Europe where subsea pipelines will transport captured CO2 into depleted oil and gas fields.
With that in mind, Gibson estimates that there could be a shortage of shipping capacity available for when the projects are commissioned. Currently, two CO2 carriers are on order and will be dedicated to the Northern Lights project, which commences in 2024.