ADNOC Gas and JAPEX conclude 5-year LNG supply deal
UAE's integrated gas processing company ADNOC Gas has signed a five-year LNG supply agreement with energy company Japan Petroleum Exploration (JAPEX).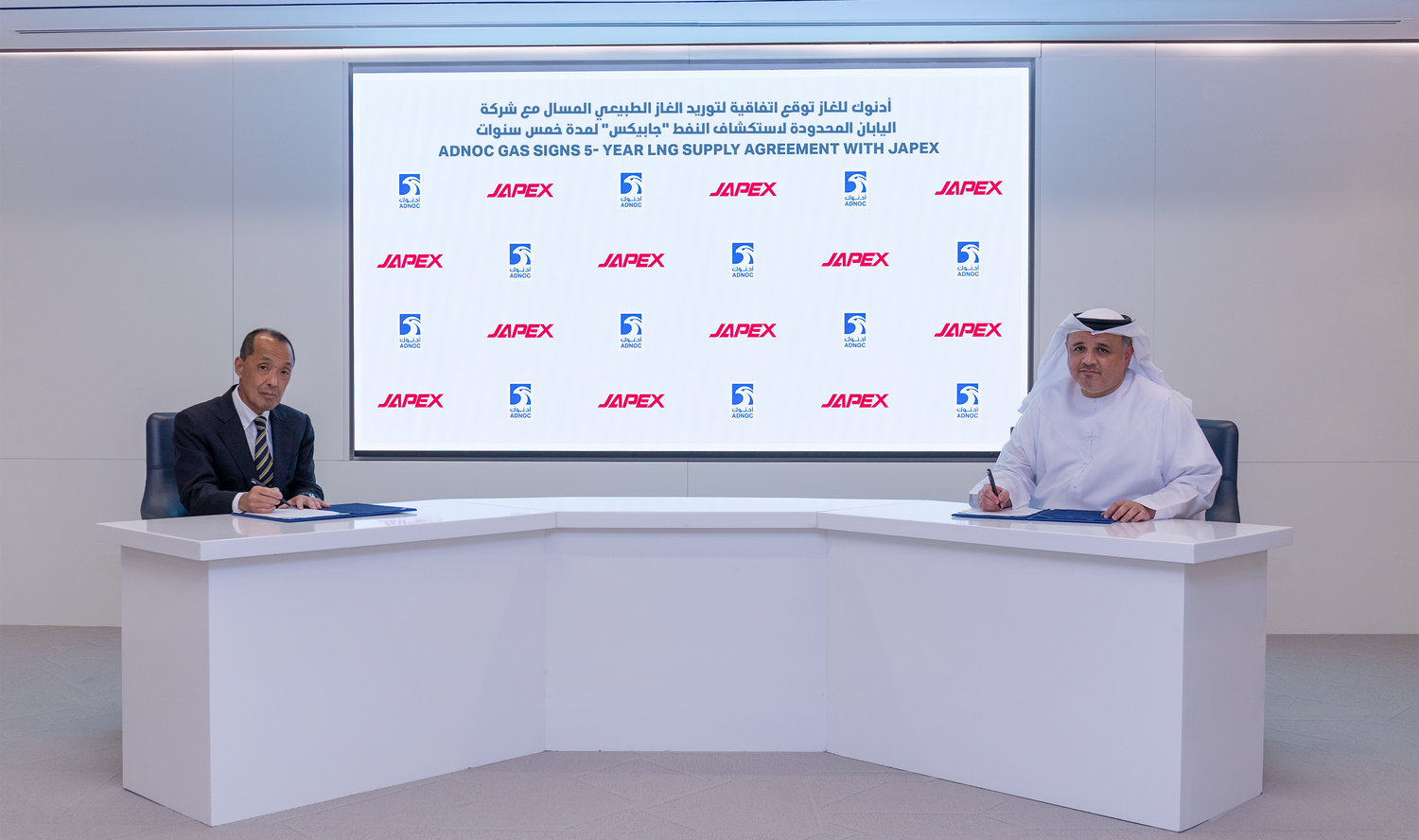 ADNOC said the agreement, valued between $450 million (AED 1.65 billion) and $550 million (AED 2 billion), builds on the long-standing bilateral relationship between the UAE and Japan and ADNOC's track record of fostering mutually beneficial strategic partnerships with Japanese energy companies.
Commenting on the agreement, Ahmed Alebri, CEO of ADNOC Gas, said: "Japan is one of the UAE's largest and most important energy partners, and we are very pleased to strengthen this relationship through this LNG supply agreement with JAPEX."
The company noted that natural gas plays a crucial role as a transitional fuel with lower carbon emissions compared to other fossil fuels and serves as an important raw material in industrial value chains.
This year, ADNOC Gas also signed a 14-year supply agreement with the Indian Oil Corporation (IOCL) for the export of up to 1.2 million metric tons per annum (mmtpa) of LNG. It is valued in the range of $7 billion to $9 billion.
Furthermore, it signed a three-year agreement with TotalEnergies Gas and Power Limited, a subsidiary of French energy giant TotalEnergies. This agreement is valued at about $1.2 billion under current market conditions.
Follow Offshore Energy's Clean Fuel: