Advent Energy looking for drilling rig for Baleen-1 offshore well
Australian oil and gas company Advent Energy has issued a call for tender for the delivery of offshore drilling services for its Baleen-1 well off Australia.
BPH Energy, an Advent investor, said on Wednesday that the tender was issued to multiple drilling contractors who have semi-submersible drilling units in the region.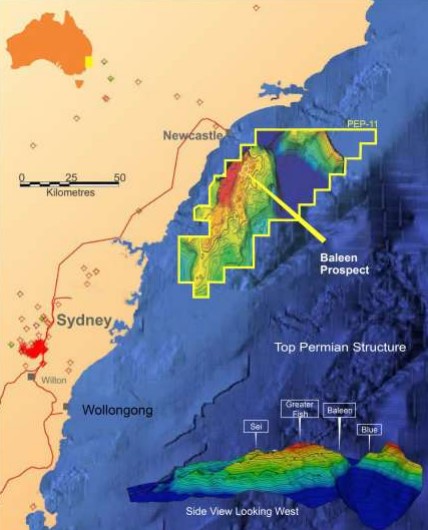 The Baleen-1 well is planned to be drilled in 125 meters of water approximately 26 kilometres offshore and approximately 30 kilometres southwest of Newcastle. The drilling of Advent Energy's well is subject to regulatory approvals and is expected to take around 40 days to reach total depth.
According to BPH's statement, Advent Energy has two objectives at the Baleen-1 well. One is a gas target and the other an evaluation for carbon capture and storage, subject to funding.
When the well has reached total depth and been fully evaluated, the well will be plugged and abandoned in line with pre-drill planning as an exploration well, and the wellhead and associated equipment well be removed from the seabed.
Advent Energy is the operator of the PEP11 license where the well is located and has an 85 per cent interest in the license. Bounty Oil and Gas owns the remaining 15 per cent.
Tendering for Baleen-1 has already started late last month. BPH Energy said on 31 May that Advent Energy's wholly-owned subsidiary Asset Energy issued a call for tender for the provision of subsea wellhead equipment, materials and associated services for the Baleen drilling program.
According to the statement, this equipment provides the foundation for the Baleen well and is the first stage of well construction.
"This is an important step in the preparation and planning for the Baleen-1 well ensures that the asset will be ready to commence drilling after relevant approvals have been received", BPH Energy stated at the time.
Asset Energy also hired Xodus on 25 May to prepare an environmental plan for first submission to Australia's National Offshore Petroleum Safety and Environmental Management Authority (NOPSEMA).