After BP and Equinor, Shell ditching Russian business and TotalEnergies withholding capital from new projects
Oil and gas major Shell has joined other companies like BP and Equinor in a decision to exit Russia-related businesses following Russia's attack on Ukraine and the widespread sanctions the country and its companies have been facing. Meanwhile, French major TotalEnergies has said it will no longer provide capital for new projects in Russia.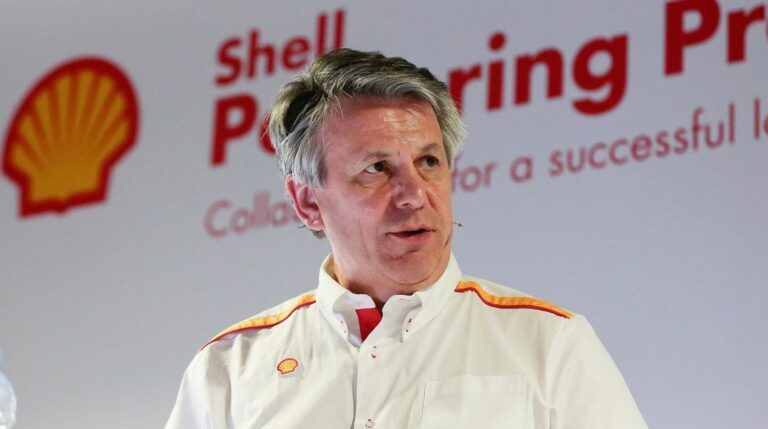 In Shell's case, this is related to equity partnerships held with Gazprom entities.
Namely, Shell announced its intention on Monday to exit its joint ventures with Russia's Gazprom and related entities, including its 27.5 per cent stake in the Sakhalin-II liquefied natural gas (LNG) facility, its 50 per cent stake in the Salym Petroleum Development, and the Gydan energy venture. Shell also intends to end its involvement in the Nord Stream 2 gas pipeline project.
"We are shocked by the loss of life in Ukraine, which we deplore, resulting from a senseless act of military aggression which threatens European security," said Shell's chief executive officer, Ben van Beurden.
With this move, Shell joins its peers BP and Equinor who also decided this week they would be exiting their business in and related to Russia.
Shell said it will also work with aid partners and humanitarian agencies to help in the relief effort.
"Our decision to exit is one we take with conviction," said van Beurden. "We cannot – and we will not – stand by. Our immediate focus is the safety of our people in Ukraine and supporting our people in Russia. In discussion with governments around the world, we will also work through the detailed business implications, including the importance of secure energy supplies to Europe and other markets, in compliance with relevant sanctions."
Shell decision to lead to impairments
At the end of 2021, Shell had around $3 billion in non-current assets in these ventures in Russia. The oil major expects that the decision to start the process of exiting joint ventures with Gazprom and related entities will impact the book value of its Russia assets and lead to impairments.
In 2021, Shell's share of adjusted earnings from Sakhalin Energy JV and Salym JV were $0.7 billion.
Shell has a 27.5 per cent interest in Sakhalin-2, the joint venture with Gazprom, an integrated oil and gas project located on Sakhalin island. Other ownership interests are Gazprom 50 per cent, Mitsui 12.5 per cent, and Mitsubishi 10 per cent.
Furthermore, Shell has a 50 per cent interest in Salym Petroleum Development, a joint venture with Gazprom Neft that is developing the Salym fields in the Khanty Mansiysk Autonomous District of western Siberia.
Gydan is a joint venture With Gazprom Neft, where Shell has 50 per cent interest, to explore and develop blocks in the Gydan peninsula, in north-western Siberia. The project is in the exploration phase, with no production.
Finally, Shell is one of five energy companies that have each committed to provide financing and guarantees for up to 10 per cent of the estimated €9.5 billion ($10.6 billion) total cost of the Nord Stream 2 gas pipeline project. The controversial project has already been sanctioned by the U.S. while Germany halted the process of certifying it days before the attack on Ukraine started.
Despite these decisions, Shell emphasised that its Powering Progress strategy and financial framework remain unchanged. The company reiterated its progressive dividend policy and intent to distribute 20-30 per cent of CFFO to shareholders in the form of dividends and share buybacks while targeting a strong balance sheet with long-term AA credit metrics.
Moreover, Shell stepped up its distributions by announcing an $8.5 billion share buyback programme for the first half of 2022, and it expects to increase its dividend per share by 4 per cent for the first quarter of 2022.
No more capital from TotalEnergies for new Russian projects
While BP, Equinor, and Shell have pledged to abandon their involvement with Russian businesses entirely, even though details on how this will be achieved remain unknown, French TotalEnergies is limiting its investments in Russia.
In a statement on Tuesday, TotalEnergies condemned Russia's military aggression against Ukraine, "which has tragic consequences for the population and threatens Europe."
"TotalEnergies supports the scope and strength of the sanctions put in place by Europe and will implement them regardless of the consequences (currently being assessed) on its activities in Russia. TotalEnergies will no longer provide capital for new projects in Russia," the company said.
TotalEnergies also expressed its solidarity with the Ukrainian people who are suffering the consequences and with the Russian people who will also suffer the consequences. The company said it is mobilized to provide fuel to the Ukrainian authorities and aid to Ukrainian refugees in Europe.
The French company has been active in Russia for more than 25 years and, today, it operates there in all its business segments. It holds a 19.4 per cent interest in Russian independent natural gas producer Novatek and a 20 per cent stake in Yamal LNG, a project that started up in December 2017 and produced more than 18.8 million tons of LNG in 2020.
New CFO for Shell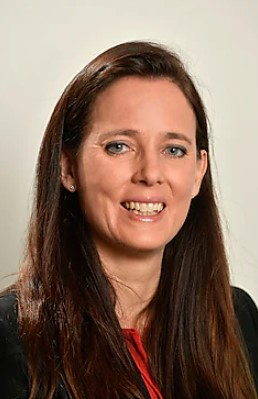 In a separate statement on Tuesday, Shell announced the appointment of Sinead Gorman as a chief financial officer (CFO), effective 1 April 2022. She will become a member of both Shell's Executive Committee and the Board of Directors. She is currently Executive Vice President, Finance in Shell's global Upstream business.
After a career of 17 years with Shell, the last five years as CFO, Jessica Uhl will step down from her role on 31 March 2022. Uhl will be available to assist Gorman and the board with the transition until 30 June 2022, after which she will leave the group.
According to Shell, Uhl was a key architect of recent strategic changes, including the simplification of the company's share structure and the relocation of the corporate headquarters, along with the roles of chief executive officer and chief financial officer, from The Netherlands to the UK.
However, due to family circumstances, a long-term relocation to the UK is not sustainable, and therefore she will step down from her role, Shell explained.
The article has been updated to include information about TotalEnergies' plans related to business in Russia.