BP to get rid of its interest in Russia's Rosneft and Equinor to exit Russian JVs
UK's oil major BP has decided to exit its shareholding in Russia's oil and gas giant Rosneft while Norway's Equinor has moved to exit its joint ventures in Russia following the attack on Ukraine, which started last week.
BP revealed its decision late on Sunday to exit its 19.75 per cent shareholding in Russia's state-owned oil and gas giant Rosneft – held since 2013 – while Equinor informed early on Monday about its decision to stop new investments into Russia and to start the process of exiting its Russian Joint Ventures.
Additionally, BP chief executive officer Bernard Looney is resigning from the board of Rosneft with immediate effect. The other Rosneft director nominated by BP, former BP group chief executive Bob Dudley, is also resigning from the Rosneft board. Looney has been a director of Rosneft as one of two BP-nominated directors since 2020 while Dudley has been a director of Rosneft since 2013.
The resignations will require BP to change its accounting treatment of its Rosneft shareholding and, as a result, it expects to report a material non-cash charge with its first-quarter 2022 results, to be reported in May.
BP chair, Helge Lund, said: "Russia's attack on Ukraine is an act of aggression which is having tragic consequences across the region. BP has operated in Russia for over 30 years, working with brilliant Russian colleagues. However, this military action represents a fundamental change. It has led the BP board to conclude, after a thorough process, that our involvement with Rosneft, a state-owned enterprise, simply cannot continue.
"We can no longer support BP representatives holding a role on the Rosneft board. The Rosneft holding is no longer aligned with BP's business and strategy and it is now the board's decision to exit BP's shareholding in Rosneft. The BP board believes these decisions are in the best long-term interests of all our shareholders."
It is worth reminding that Lund was the CEO of Norway's Equinor, then Statoil, from 2004 until 2014 when he resigned and later went on to join BP's board in 2018 and became its chairman in 2019.
BP chief executive officer Bernard Looney added: "Like so many, I have been deeply shocked and saddened by the situation unfolding in Ukraine and my heart goes out to everyone affected. It has caused us to fundamentally rethink BP's position with Rosneft. I am convinced that the decisions we have taken as a board are not only the right thing to do, but are also in the long-term interests of BP."
BP's decision was welcomed by the UK's Prime Minister, Boris Johnson, as well as by the country's Business and Energy Secretary, Kwasi Kwarteng.
As part of sanctions against Russia, the European Union, the U.S., the UK, and allies over the weekend agreed to exclude a number of Russian banks from SWIFT, an international payment system used by financial institutions.
BP – impact on finances
As a result of the resignations of BP's nominated directors, BP has determined that it no longer meets the criteria set out under International Financial Reporting Standards (IFRS) for having "significant influence" over Rosneft. Therefore, BP will no longer equity account for its interest in Rosneft, treating it now as a financial asset measured at fair value.
This will result in two material changes to BP's financial reporting and finances in the results for the first quarter of 2022.
First, it is expected to give rise to a non-cash adjusting item charge at the time of the first quarter 2022 results, representing the difference between the fair value of BP's Rosneft shareholding at 31 March 2022 and the carrying value of the asset. At the end of 2021, this carrying value stood at around $14 billion.
Second, in addition, the change is expected to result in non-cash adjusting item charges, principally arising from foreign exchange losses accumulated since 2013 that under IFRS were previously recorded directly in equity rather than the income statement. At the end of 2021, these totalled around $11 billion, and this adjustment will not impact equity.
The change in accounting treatment also means that BP will no longer recognise a share in Rosneft's net income, production and reserves and BP will no longer report Rosneft as a separate segment from the first quarter 2022 results.
As a result of the accounting changes, and excluding Rosneft from base year and future periods, BP now expects to continue, as before, to deliver a 7-9% EBIDA per share CAGR between 2H19/1H20 through 2025 at oil prices of $50-60 per barrel (2020 real) based on bp's planning assumptions; and, EBITDA from resilient hydrocarbons and group to be around $2 billion lower in 2025, at around $31 billion and $38 billion respectively.
BP has now removed Rosneft dividend payments from its financial frame. However, BP said it remains confident in the flexibility and resilience of its financial frame, underpinned by an average 2021-25 cash balance point of around $40 per barrel. BP will also exit its other businesses with Rosneft within Russia.
Equinor – over 30 years of operating in Russia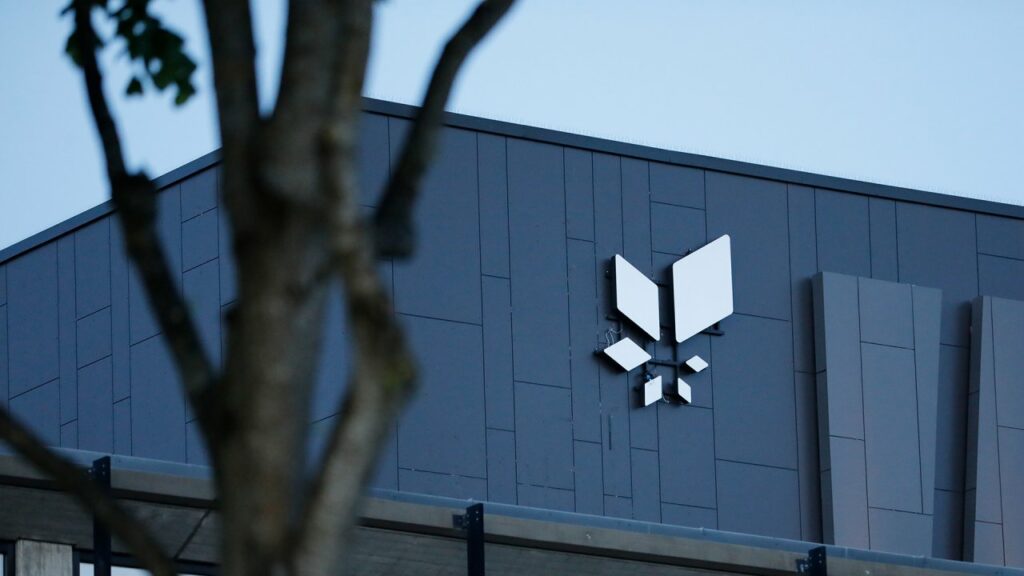 Norway's Equinor has been in Russia for over 30 years and entered a cooperation agreement with Rosneft in 2012.
At the end of 2021, Equinor had $1.2 billion in non-current assets in Russia. The company expects that the decision to start the process of exiting Joint Ventures in Russia will impact the book value of Equinor's Russian assets and lead to impairments.
Anders Opedal, President and CEO of Equinor, commented: "We are all deeply troubled by the invasion of Ukraine, which represents a terrible setback for the world, and we are thinking of all those who are suffering because of the military action."
Early this week, Equinor will present a commitment to contribute funding to the humanitarian effort in the region.
"In the current situation, we regard our position as untenable. We will now stop new investments into our Russian business, and we will start the process of exiting our joint ventures in a manner that is consistent with our values. Our top priority in this difficult situation is the safety and security of our people," said Opedal.
Last week, the U.S. Department of Treasury's Office of Foreign Assets Control (OFAC) expanded Russia-related debt and equity restrictions on thirteen of the most critical major Russian enterprises and entities.
This included restrictions on all transactions in, provision of financing for, and other dealings in new debt of greater than 14 days maturity and new equity issued by thirteen Russian state-owned enterprises and entities including the state-owned shipping company Sovcomflot, oil producer and refiner Gazprom Neft, natural gas company Gazprom and others.
Previously, the U.S. imposed sanctions on Russia's Nord Stream 2 gas pipeline while Germany halted the process of certifying it. Announcing the first tranche of sanctions against Russia, U.S. President Joe Biden said last Wednesday that Nord Stream 2 "will not, as I promised, move forward."