After incident, oil field off Thailand goes into offline mode
Canada-based oil and gas company Valeura Energy has temporarily halted production from an oil field project in the Gulf of Thailand until a full review has been carried out, following a recent incident.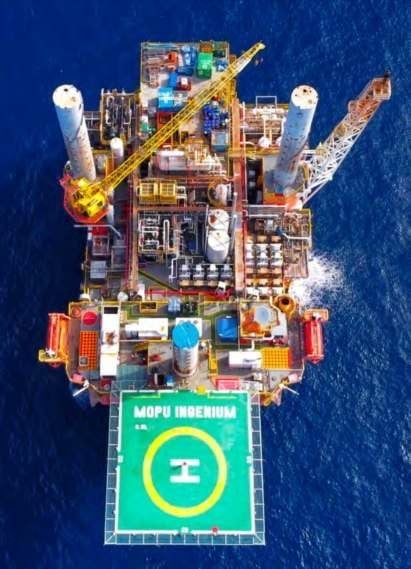 According to Valeura Energy, production operations at the Wassana oil field were temporarily suspended after the floating storage and offloading vessel (FSO) stationed at the field deviated from its intended position on 6 July 2023 and contacted the field's catenary anchor leg mooring (CALM) buoy.
While the company is adamant that no personnel were injured in the event, no hydrocarbons were discharged, and there was no damage to the vessel or the CALM buoy, the firm still opted to temporarily suspend production operations at the field, as a precautionary measure.
At the time of the incident, the field was producing approximately 2,400 bbls/d of oil, representing approximately 10 per cent of Valeura's aggregate net production. The company confirms it is undertaking "a thorough review of safety and operating practices" on the third-party operated FSO before restarting the production.
Valeura underlines that it "adheres to high environmental, social, and governance standards, and holds its third-party contractors to the same expectations in the work they perform for the company. Additional details will be provided in due course."
The crude oil was introduced into the Wassana field's processing facilities for the first time in nearly three years at the end of April 2023 after it was suspended in May 2020 by the previous operator. Back in November 2022, Valeura entered into a letter of award (LOA) with PT Buana Lingas Lautan (Buana) for the charter of the MT Vula tanker, which would be used as an FSO vessel for the production from the oil field.
Following a sale and purchase agreement in April 2022, Valeura completed the acquisition of the entire share capital of KrisEnergy International in June. As a result, the company holds an operated interest in two shallow water offshore licences in the Gulf of Thailand – Licence G10/48, containing the Wassana oil field, and Licence G6/48 containing the Rossukon oil field. The re-certification of the Wassana field's MOPU Ingenium– amounting to a formal life extension of the facility – was completed last year.
Valeura is targeting an increase in rates to 4,500 bbls/d as a result of a five-well infill drilling programme planned to start in the second quarter of 2023. To this end, the company recently chartered the PV Drilling 1 jack-up drilling rig and is now engaged in planning and procurement work relating to its 2023 drilling programme.