Aker Solutions carbon capture plant for Norcem
Aker Solutions has signed an agreement with cement manufacturer Norcem to deliver a CO2 capture, liquification and intermediate storage plant at Norcem's factory in Brevik, Norway.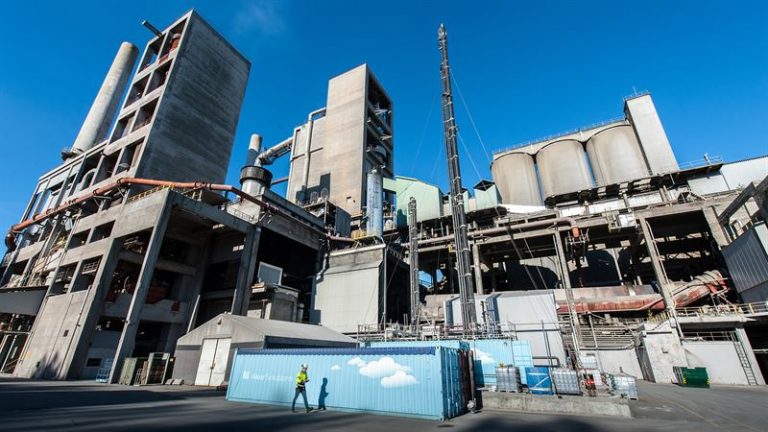 The carbon capture plant in Brevik is part of the Norwegian demonstration project.
Parliament should take the final decision to realize the full-scale project in the national budget for 2021.
If the project gets green light, the plant could become the world's first large-scale capture plant at a cement producer.
The 400,000 metric tons of captured CO2 from Norcem Brevik annually will be transported and stored at Northern Lights project.
The project will use Aker Solutions' Advanced Carbon Capture (ACC) technology and also its HSE-friendly S26 amine solvent.
Knut Nyborg, executive vice president, front end, at Aker Solutions, said:
"We are excited to take another important step towards realizing the first industry-scale carbon capture plant at a cement production facility anywhere in the world."
"Carbon capture, utilization and storage will play a big part in cutting European CO2 emissions, and is an important segment in our 20/25/30 strategy."
Aker Solutions eyes 20 per cent revenue from renewables and also 25 per cent from low-carbon solutions by 2030.
Norwegian engineering firm is also providing its mobile test facility for Sweden's largest carbon dioxide capture project.
The project is a collaboration between Preem, Aker Solutions, Chalmers University of Technology, Equinor and the Norwegian research institute SINTEF.
The system will during 2020 capture carbon from flue gases coming from Preem's hydrogen gas plant at the Lysekil refinery.