Allseas' giant Pioneering Spirit vessel reaches Rotterdam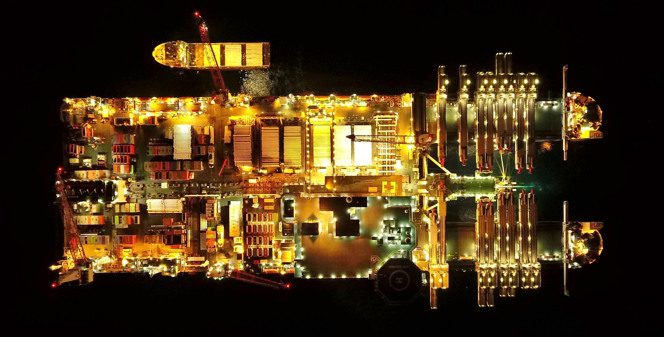 Allseas-owned Pioneering Spirit, the biggest vessel in the world, arrived in Rotterdam in the early morning of Thursday, May 17.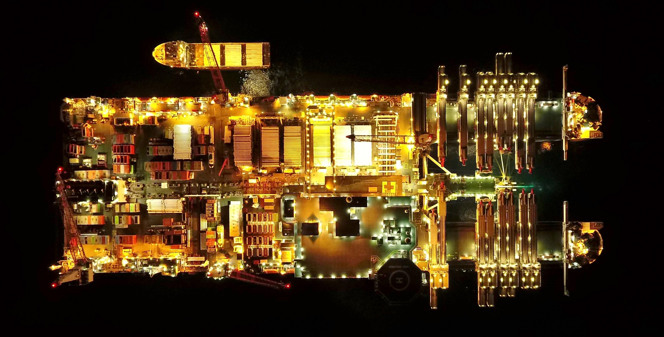 In a statement on Wednesday, announcing the pending arrival of its giant vessel, Allseas said the Pioneering Spirit would arrive at the Maasmond around midnight.
Then, Allseas said, it would take Pioneering Spirit about five hours to reach the final location in the Alexiahaven.
To remind, the giant pipelayer completed the installation of Line 1 of Gazprom's TurkStream gas pipeline in the Black Sea, connecting Russia and Turkey, at the beginning of May.
The average rate of the deep-water pipelay carried out by the pipelaying vessel Pioneering Spirit was 4.3 km/day.
TurkStream pipeline starts on the Russian coast near the town of Anapa, runs over 930 kilometers through the Black Sea, and comes ashore in the Thrace region of Turkey. Once fully completed, the project will consist of two offshore pipelines, both with a capacity to transport up to 15.75 billion cubic meters (BCM) of natural gas per year (31.5 BCM in total).
According to the project schedule, the vessel will continue the deep-water pipelay of Line 2 in the third quarter of 2018.
The Pioneering Spirit is 382 meters long, 124 meters wide, with a 122-meter long and 59 meter wide slot between the two hulls, where topsides are lifted using eight sets of horizontal lifting beams.
Offshore Energy Today Staff