Allseas Snaps Up Bluerise
Swiss marine contractor Allseas has acquired Bluerise, a specialist developer of Ocean Thermal Energy Conversion (OTEC) technology that delivers renewable energy solutions.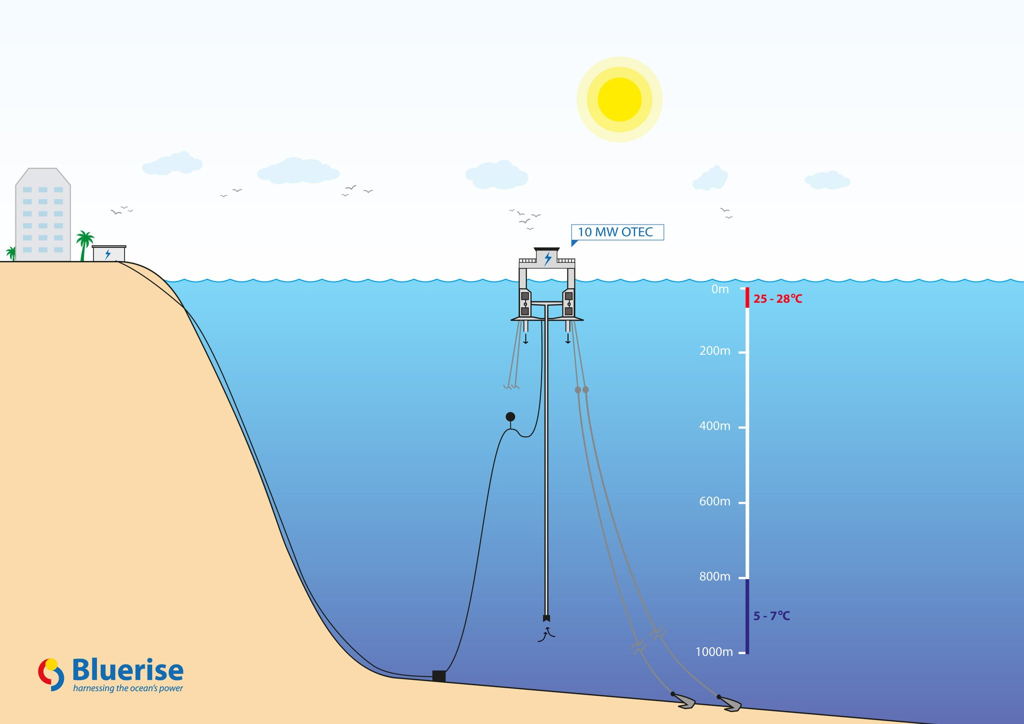 Based in Delft, the Netherlands, Bluerise has been researching and developing OTEC technology for 9 years, designing systems that utilise the natural temperature difference in the ocean between cold deep water (5°C) and warm surface water (25°C) to generate clean electricity.
Allseas will use its offshore expertise and record of deep-water technologies to advance Bluerise concepts and accelerate the implementation of OTEC technology for renewable energy projects.
To remind, Bluerise was recently declared bankrupt by the court in Den-Haag.
The company which last year partnered with Ecopower Lanka to build an ocean thermal energy conversion (OTEC) project in Sri Lanka, filed for 'suspension of payments' due to the inability to pay the employees and its creditors.