Allseas stops Nord Stream 2 works citing U.S. sanctions
Offshore installation contractor Allseas has suspended pipelaying works on the Nord Stream 2 gas pipeline linking Russia and Germany, citing the sanctions from the U.S. introduced on December 20.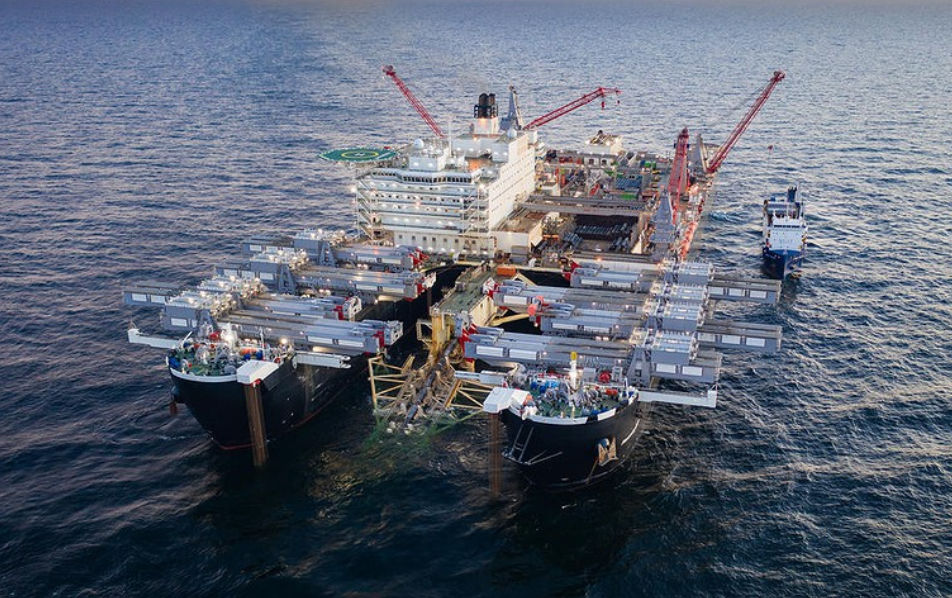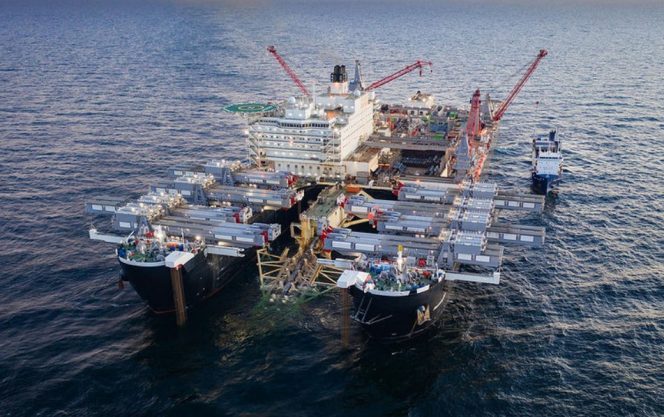 The U.S. National Defense Authorization Act (NDAA) stipulates impositions of sanctions on foreign persons "with respect to the provision of certain vessels of the construction of certain Russian energy export pipelines."
The U.S. has said it is acting in the interest of Europe's energy security, with the U.S. politicians describing the Russian pipelines to Europe as political tools for Russia to deepen dependence rather than strengthen the security of Europe.
According to the NDAA text, entities and persons that provided vessels that engaged in pipe-laying at depths of 100 feet or more below sea level for the construction of the Nord Stream 2 pipeline project, the TurkStream pipeline project, or any project that is a successor to either such project; and (B) foreign persons have knowingly sold, leased, or provided those vessels for the construction of such a project would be subject to U.S. sanctions in the form of their U.S. visas being denied or revoked, and their U.S. properties blocked.
Allseas said over the weekend: "In anticipation of the enactment of the National Defense Authorization Act (NDAA), Allseas has suspended its Nord Stream 2 pipelay activities."
Allseas said it would proceed consistent with the legislation's wind-down provision and expect guidance comprising of the necessary regulatory, technical and environmental clarifications from the relevant US authority.
Russia: U.S. will slow down EU economy
Russian foreign ministry was swift to condemn the U.S. move issuing the following statement:" We are watching with interest how the US is crossing a landmark line in foreign policy by launching sanctions, which Russia has long become accustomed to, against their own allies.
"It is exactly what the provisions stipulate in the December 20 National Defense Authorization Act for Fiscal Year 2020 which contains a section entitled Protecting Europe's Energy Security."
"The title is totally misleading. In reality, the Act is not about assisting Europeans in ensuring uninterrupted fuel supplies at acceptable prices but rather about a desire to dispossess them of guaranteed supplies from Russia. Moreover, the desire to hurt Russian exports is not the only and the main goal."
The Russian Foreign Ministry said the U.S. was working to "impose" its own LNG on Europe, instead of the Russian gas.
The Ministry said:"Equally noticeable is their desire to impose American LNG on Europe, which costs much more than pipeline gas supplies from Russia, and thus will slow down Europe's economy and undermine its ability to compete with the US on global markets. The Europeans will ultimately lose in every respect."
"In pursuit of these goals, the US is going to sanction European companies, not Russian, taking part in the construction of the Nord Stream 2 and TurkStream pipelines. Washington decided that no one, even its closest NATO partners, should be spared for the sake of geopolitical ambitions and commercial gains," the Russian Foreign Ministry said.
"Russia has been pursuing and will continue to pursue its economic projects regardless of anyone's sanctions. However, it is fascinating to see how really sovereign European countries are, when they, like Germany, for example, receive orders from Washington to meekly finance the US energy industry and forget about their own economic interests," the Russians said.
Nord Stream 2 AG, a subsidiary of Russia's Gazprom, is the operator of the namesake pipeline project.
Nord Stream 2 is designed as two parallel 48 inch lines, roughly 1,200 kilometers long, each starting from south-west of St Petersburg and ending at German coast, Greifswald. Nord Stream 2's natural gas pipelines will have the capacity to transport 55 billion cubic meters (bcm) of Russian gas a year to the EU, for at least 50 years.
---
Offshore Energy Today Staff
Spotted a typo? Have something more to add to the story? Maybe a nice photo? Contact our editorial team via email.
Also, if you're interested in showcasing your company, product, or technology on Offshore Energy Today, please contact us via our advertising form, where you can also see our media kit.