Anadarko awaiting approval for Mozambique Area 1 offshore contractors
U.S. oil and gas company Anadarko, as operator of Mozambique's offshore Area 1, is waiting for approval from the Government of Mozambique for the offshore contractor of the project.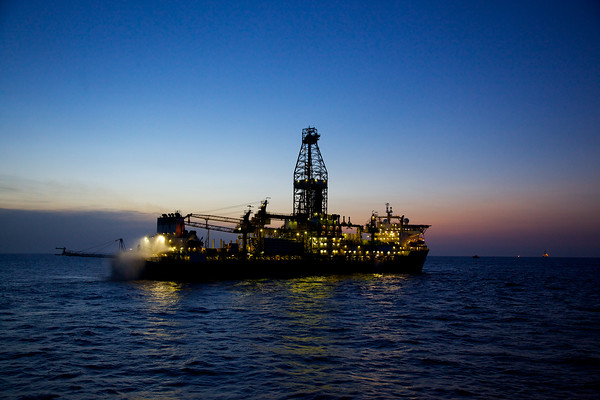 ---
Anadarko said in its third quarter operations report that the company's recommendations for award of the offshore contractor and equipment providers were awaiting approval from the government.
The company added that the LNG marketing team made additional progress converting non-binding commitments to SPAs for the target off-take volume required to support project financing arrangements and advance to FID for the Area 1 project.
After the quarter close, Anadarko and its Area 1 co-venturers completed a previously announced LNG SPA with Tohoku Electric Power Company for the supply of 0.28 million tonnes of LNG per annum for a period of 15 years.
The Anadarko-operated Mozambique LNG project will be Mozambique's first onshore LNG development, initially consisting of two LNG trains with a total nameplate capacity of 12.88 MTPA to support the development of the Golfinho/Atum fields located entirely within Offshore Area 1.
The approval from the government of Mozambique for the Golfinho/Atum field development plan was received in March 2018.
According to the company, site preparation is fully underway at the Afungi onshore site, as major infrastructure and resettlement projects are proceeding as planned.
In July 2018, Area 4, which is owned and operated by third parties, elected to join the Anadarko-led resettlement and airstrip projects as a 50% participant. Nearly 3,000 Mozambicans are currently working to position the Afungi site for construction.
Anadarko in 2010 made its first discovery in the Offshore Area 1 of the deepwater Rovuma Basin. So far, the company and its partners have discovered approximately 75 trillion cubic feet (Tcf) of recoverable natural gas resources in Offshore Area 1 and are working to develop what has been labeled as one of the world's largest liquefied natural gas (LNG) projects.
The company in the third quarter recorded net income attributable to common stockholders of $363 million, or $0.72 per diluted share. Net cash provided by operating activities in the third quarter of 2018 was $1.65 billion.
Anadarko's third-quarter 2018 sales volumes of oil, natural gas, and natural gas liquids (NGLs) totaled 63 million barrels of oil equivalent (BOE), or an average of 682,000 boe per day.
Offshore Energy Today Staff