Anadarko, Tohoku pen Mozambique gas sales deal
U.S. oil and gas company Anadarko, as operator of Mozambique's offshore Area 1, has signed a deal for LNG supply with Japan's Tohoku Electric Power company.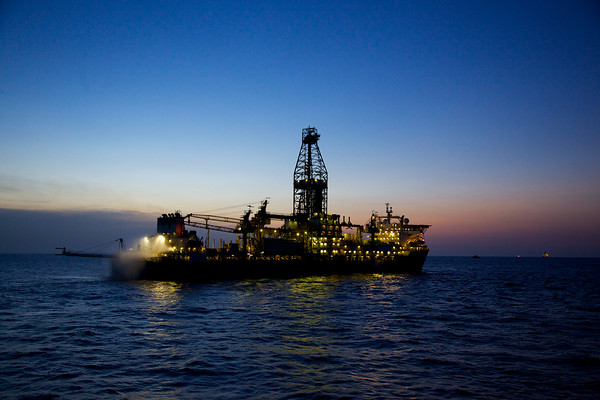 The agreement is a confirmation of a Heads of Agreement signed in December 2017, under which Tohoku has pledget to buy a maximum of 0.28 million tons per year for 15 years
from the start of production, which is anticipated to occur in the early part of the next decade. The final investment decision is scheduled for 2019.
The deal marks Tohoku's first long-term agreement to procure LNG from the African continent, enabling the company to diversify supply sources.
Commenting on the execution of the sale and purchase agreement Mitch Ingram, Anadarko Executive Vice President, International, Deepwater and Exploration said: "Anadarko and our co-venturers in Area 1 are proud to report we have executed an LNG Sale and Purchase Agreement (SPA) with Tohoku Electric Power Company, Inc. for the supply of 0.28 million tonnes of LNG per annum for a period of 15 years.
"This SPA further demonstrates the steady progress we continue to make toward our target of an affirmative final investment decision (FID) during the first half of 2019. It brings together one of Japan's most important LNG buyers and the Anadarko-operated Mozambique LNG project and affirms our belief that Mozambique LNG will be a cost-competitive, long-term, global LNG supplier. We look forward to serving Tohoku Electric Power Company, Inc. and our growing list of customers."
The Anadarko-operated Mozambique LNG project will be Mozambique's first onshore LNG development, initially consisting of two LNG trains with a total nameplate capacity of 12.88 MTPA to support the development of the Golfinho/Atum fields located entirely within Offshore Area 1.
The approval from the government of Mozambique for the Golfinho/Atum field development plan was received in March 2018.
Following the approval, during the second quarter of this year, Anadarko and its Area 1 co-venturers signed a Heads of Agreement with Tokyo Gas and Centrica for long-term LNG off-take of 2.6 MTPA.
Anadarko in 2010 made its first discovery in the Offshore Area 1 of the deepwater Rovuma Basin. So far, the company and its partners have discovered approximately 75 trillion cubic feet (Tcf) of recoverable natural gas resources in Offshore Area 1 and are working to develop what has been labeled as one of the world's largest liquefied natural gas (LNG) projects.
Offshore Energy Today Staff