Apollo Supports Bombora with mWave Device Design
Apollo has been contracted by Bombora Wave Power Europe to design the main structure of the 1.5MW mWave wave energy demonstration device.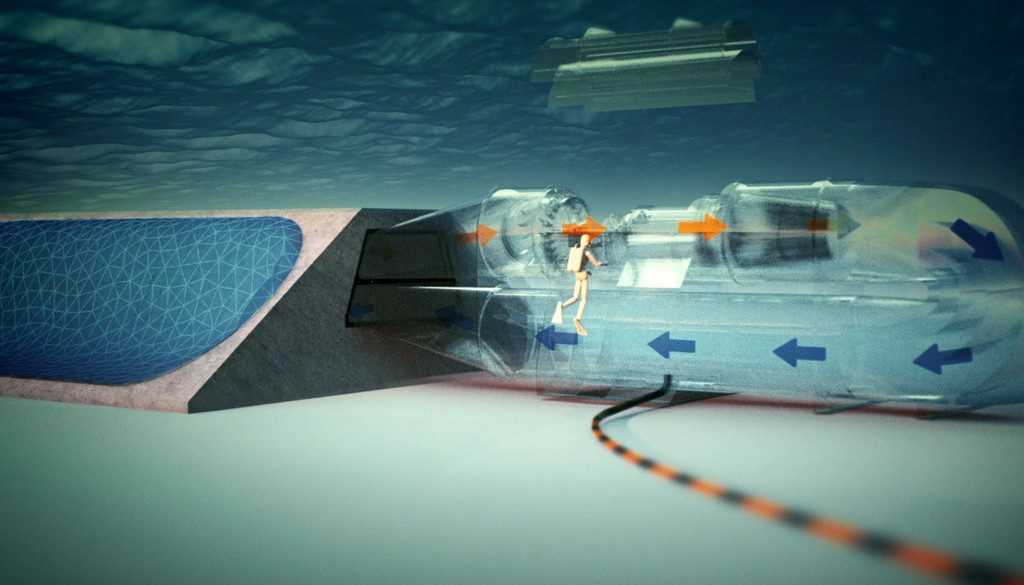 Apollo will design the key structural element of the demonstration unit to be installed off the coast of Pembrokeshire, South Wales.
The primary function of the 75-meter long structure is to secure the key assemblies and modules together and hold them in a level position on the seabed.
The mWave device features include a series of air-inflated rubber membrane cells mounted to a steel or concrete structure on the sea floor. As waves pass over the mWave, the air inside the membranes is squeezed into a duct and through a turbine. The turbine spins a generator to produce electricity. The air is then recycled to re-inflate the membranes to prepare them for the next wave.
Nigel Robinson, managing director – Apollo Marine and Renewables said: "We are chuffed to be supporting Bombora with the structural design of the mWave device. Bombora have a really interesting concept, and we look forward to bringing our practical experience of offshore energy converters and marine structures to help realize their vision. Since our formation we have supported the offshore wind and tidal power sectors, so it is particularly pleasing to see the wave power sector gathering momentum too."
Sam Leighton, managing director at Bombora said: "We are very pleased to have awarded the contract to Apollo who have shown through the tender process that they are very well equipped to provide a high-quality design of the main structure of the mWave demonstration project.
"The mWave system is very adaptable and can be integrated into a range of marine systems such as oil and gas platforms, floating wind power structures and aquaculture facilities."
The demonstration project is part funded by the European Regional Development Fund administered by the Welsh European Funding Office on behalf of Welsh Ministers.