Australia: LNG export earnings forecast to dip
Australia's LNG capacity expansion is nearing its end and although the country has taken over the LNG exporter top spot in 2019-20, the earnings are expected to dip.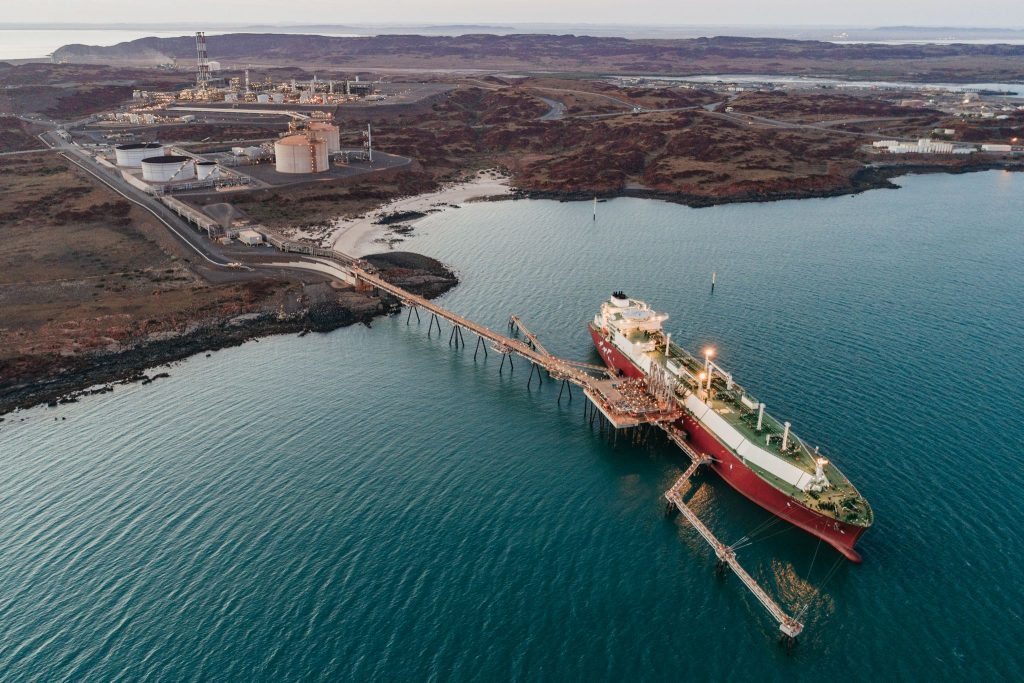 In its Resources and Energy Quarterly report, Australia's Department of Industry, Science, Energy and Resources, noted that the latest wave of LNG investment in Australia saw over US$200 billion invested in seven new LNG projects, commissioned between 2009 and 2012.
The ramp-up of these projects has seen Australia's annual LNG nameplate capacity reach 88 million tonnes in 2019, and LNG export volumes reach 77 million tonnes worth $49 billion. This has made Australia the world's largest LNG exporter in 2019.
In April 2020, Arrow Energy, a Shell and PetroChina joint venture, took a
positive FID on the Surat gas project in Queensland, with first gas sales expected in 2021. Gas from the project will be sold domestically and exported through the QCLNG plant at Gladstone.
The Arrow Energy FID stands in contrast to current trends. The outlook for the next wave of investment in Australian LNG projects is shrouded by considerable uncertainty, with low oil prices resulting in capital expenditure reductions and FID deferrals.
The Office of the Chief Economist stressed that at the time of writing the report, FIDs for four gas and LNG projects had been flagged for deferral.
These FID postponements could be a longer-term issue for Australia's LNG exports, as new gas field developments are necessary to backfill LNG projects, the report reads.
Production at the North West Shelf project is likely to decline from about 2022 onwards, requiring backfill from the Browse Basin project fields of Calliance, Torosa and Brecknock, or a combination of other fields.
The FID for the Browse Basin project was initially delayed from late 2020 to late 2021, and has since been delayed to an unspecified date, due to low oil prices.
The Darwin operation will require backfill from the Barossa project to continue production, although infill drilling at Bayu-Undan may extend its lifespan and narrow the time between its closure and the start-up of the Barossa project. The FID for the Barossa project has been delayed from the June quarter 2020 to an unspecified date.
Australia's LNG export volumes forecast to flatten
Despite the impacts of COVID-19 on global LNG demand, Australia's LNG export volumes have been relatively resilient. Exports in the first four months of 2020 were 11 per cent higher compared to the same period in 2019.
Shipping data shows that Australian LNG shipments have largely held steady on a year-on-year basis in May, growing marginally by 0.7 per cent, the report reads.
However, there may be growing downward pressure on Australian LNG export volumes.
Several companies have reported that some buyers have exercised their rights to reduce contracted purchases in 2020. The 'downward quantity tolerance' in most contracts typically allows a buyer to reduce purchases by around 10 per cent.
Combined with fewer export cargoes into spot markets, delayed shipments and changes to maintenance schedules, this could marginally reduce Australian LNG exports volumes in the second half of 2020.
APLNG has reportedly extended its maintenance schedule, originally planned for May 27 to 31, to end on June 18. Despite challenging market conditions, at the time of writing, Australian LNG producers have not flagged major output cuts in 2020, with the exception of Prelude.
The Prelude FLNG project — which shipped its first cargo in June 2019 — was temporarily shut in February 2020, due to technical issues. The project remains offline, with no official restart date announced.
Australia's LNG exports volumes totalled an estimated 79 million tonnes in 2019–20, an increase of 4.3 million tonnes from 2018–19. The ramp up of Ichthys — with 2020 marking the first full year of the project producing at nameplate capacity — has supported growth in export volumes.
Australia's LNG export volumes are forecast to edge up to 80 million tonnes in 2020–21, reflecting the assumed resumption of production at Prelude from the September 2020 quarter onwards. LNG exports are then forecast to decline marginally in 2021–22, due to a production halt at the Darwin LNG plant from 2022 as gas from the Bayu-Undan field is exhausted.
Australia's LNG export earnings forecast to decline from record highs
Australia exported an estimated $47 billion of LNG in 2019–20, 4.6 per cent lower than 2018–19.
Export earnings have been weighed down by low contract and Asian LNG spot prices, offsetting higher export volumes.
Australia's LNG export earnings are forecast to fall back sharply by 26 per cent to $35 billion in 2020–21, due to weak contract and Asian LNG spot prices, as well as an expected rise in the Australian-US dollar exchange rate.
The impact of the slide in oil prices is expected to be concentrated in the second half of 2020, due to the several-month lag of the flow-on effects for oil-linked contract prices (at which most Australian LNG is sold). Export earnings are forecast to edge up to $36 billion in 2021–22, tracking a forecast rise in contract and spot prices.
The outlook for oil prices is a key risk
Oil prices are a key sensitivity for Australian LNG export earnings, and there is substantial uncertainty underpinning the outlook for oil prices.
Based on scenario analysis using different oil price forecasts, LNG export earnings could fall anywhere between $29 and $37 billion in 2020–21, and $30 and $42 billion in 2021–22
Australia's LNG export earnings have been revised down
The forecast for Australian LNG export earnings has been revised down from the March 2020 Resources and Energy Quarterly: by $10 billion in 2020–21 and $12 billion in 2021–22.
The substantial downward revision reflects exchange rate revisions, lower oil price forecasts and lower Asian LNG spot prices.
LNG spot prices have fallen to unprecedented lows in the first half of 2020, due to weak demand as a result of the COVID-19 pandemic. The unexpected shut down of Prelude has also contributed to the downward revision in export earnings.
Related news
List of related news articles